Slate
Blackcurrant
Watermelon
Strawberry
Orange
Banana
Apple
Emerald
Chocolate
Marble
Slate
Blackcurrant
Watermelon
Strawberry
Orange
Banana
Apple
Emerald
Chocolate
Marble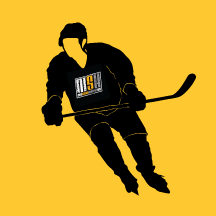 Content Count

68

Joined

Last visited

Feedback

0%
Community Reputation
8
Neutral
Equipment
Skates
Stick
Gloves
Helmet
Pants
Shoulder Pads
Elbow Pads
Shin Pads
Hockey Bag
Profile Information
Gender
Interests

Surfing, windsurfing, hockey, exercise

Spambot control
CB1 posted a topic in Sell

Custom made CCM 70K's, SR size 9.5. $300 (will accept reasonable offers) At recommendations, my son tried retail 70K's (coming off older Jetspeeds). Had an issue with the boots and CCM made him these skates. Unfortunately, he cannot come to terms with these, as they hurt his right foot (apparently due to a past foot fracture, long story, but they guys at Pure Hockey in Cranberry TWP, PA helped us find the right boot and identify his issue with the Bauer scanning fit system...go figure). He used them only in practice 5-6 times. *Please know that both boots have been punched at the forefoot and in the arch! Bottom line, trying to get sell these, as they are just sitting around the house, as my son has moved on to CCM Tacks (and no pain). If there are any questions, let me know!

Thanks for the feedback guys! Very much appreciated. Good points made. Anyway, like you said, best to get correct size and "add" extra padding if necessary.

Do any of you guys cut down your shin guards? Time of my son to get new shins, and someone mentioned to try the next bigger size and have them cut down. The thought was you would get a slightly larger knee cap and better wrap around on the calves for better protection. Haven't really thought about it, so didn't know if it was worth it looking into or just getting the correct size. Thanks!

I checked out the website, but didn't appear to rivet on one side like the ones the NHL players are wearing. Do you know if that is done only at the pro level? Also really couldn't tell how they differ from the Nash ones, so could they be the same thing and sourced from the same manufacturer? Anyway, just curious, as I'm thinking of getting my son a pair. Thanks!

Thank you for the information, that helps tremendously. My son's 2014 5052 boots creased and concaved, and it was suggested we move to a stiffer boot, thus the questions about stiffness and materials. With that said, he still LOVED those Tacks skates. He is wearing JetSpeeds at the moment (had to punch out in forefoot). Not to open a can of worms, but I see where some shops are carrying something called Tacks Vectors, which can be somewhat confusing for us consumers. For instance is the Tacks Vector Pro an upgraded 6092 like they suggest? Trying to make sense of the CCM regular models, and then these "other" models. Again, thanks for taking time out here to respond to everyone's questions!!!

I have a question about the mid-level Tacks models, compared to the past (2014) Tacks models. FWIW, my question is based on price point assumptions. Is the 2016 6092 similar to the materials and stiffness of the 2014 5052 (judging by price point..2014 5052 at $429 and the 2016 6092 at $449)? Was looking for a stiffer boot, so if they are comparable that means a jump up to the 2016 Ultra Tacks at $699 since there is not another mid priced boot between those two models. Hope what I'm asking makes sense! Thanks!

I've seen some pictures (on this board) of the pros using the extra skate protection. Are the flat ones the Nash product? Also wonder which is better, the ridged Skate Fenders or the flat protectors that follow the contour of your boot? I can see how the ridged ones can can dissipate impact (some), but do the contoured ones dissipate enough of the impact to really protect you?

Agreed! My son liked the helmet, but the pads were horrible. Another piece of equipment was disappointed in (but still like very much) were the CCM Tacks 5052 skates. The tongues did not hold up. CCM (working with LHS) replaced them (excellent customer service btw!), but still have the same issue with the replacement skates and the boot is not holding up as well. Creasing and indenting. Going to move up to the next level in the line as I guess he needs a stiffer boot!

Glove looks great! Glad to see a manufacture try to build in better wrist protection. We see pros with "mods" on their cuff, so good that it is coming down to retail for the masses. My son will be happy as he misses his Reebok 9K gloves with flexible cuff, so he immediately loved these when I showed him! Great job Warrior!

I'm not really sure what to think, probably just over thinking it all. I guess I should have directly asked, are the manufactures being the unscrupulous ones, and making sticks using the intellectual property (and R&D) of the premium brands, or are they selling "similar" generic stick where the manufactures specify the materials, flex points, curves and etc, and then they sell to companies that want to start a stick brand? Anyway, great topic! Just interested in it as I "think" I have seen some knockoff sticks around the rink (but these were painted as branded sticks). So that is why I was curious about this topic.

What about brands like All Black Hockey Sticks (ABHS)? I was told they were made in the same factory as another premium brand? Curious if ABHS adds any specifications into their sticks and how they are made (materials, flex, blade, & etc) or do they just buy what the factory sells them? If the latter, are the factories just using some of the premium brands specifications (maybe changing it slightly so not to infringe) and selling as generic or are they reproducing the exact stick with no graphics?

Wow, the Krown PX3 went all the way down to "Not Recommended"! That is a drop!

Can't help with the helmet, but have seen what looks like sunscreen type goo in my son's RBZ knee pads. It's in the pin holes in the foam (inside knee cap). Guessing it has to be something with the sweat and foam?

Great thread! I actually heard someone talking about a deal on sticks recently, supposedly from the top 3 or 4 manufactures. I thought, oh, maybe they are somehow selling closeouts from the wholesale distributor level, BUT these were a mix of current and older sticks. Red flags immediately went up, when they said you had to wait for them to be manufactured! Too odd that someone could coordinate a stick purchase from the top brands and have everything manufactured and shipped at the same time! Plus what manufacture would manufacture an older model if you wanted it? Needless to say, walked away from it as they were billing these sticks as the real deal. It's a shame that people are doing this.....

After reading these threads mentioning the HD1 (& Pro), wonder why they seem to feel like a stiffer flex than their marked value? Warrior calculated flex differently on the HD line, first batch run not turn out correctly (materials, setup, etc), different feeling with the hyper drive area of the stick? Interested in the stick, but not if the flex seems way off. Anyway, just curious for the thoughts of those who've used them.