Slate
Blackcurrant
Watermelon
Strawberry
Orange
Banana
Apple
Emerald
Chocolate
Marble
Slate
Blackcurrant
Watermelon
Strawberry
Orange
Banana
Apple
Emerald
Chocolate
Marble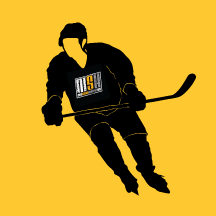 Content Count

981

Joined

Last visited

Days Won

1

Feedback

100%
Everything posted by shute
does anyone know if a A7 arm would work in an A6 frame?

yep the a6x arms are all gone which is what I need and I haven't been able to get a answer from of the contacts on their site... :( hate to say it but I might have to look at a rigid frame now...

I would if I could but it looks like the sprung website is totally out of stock and has been for almost 4-6 months, I'm afraid that they are just not making them anymore

does anyone have any extra A6x arms for sale?

if it's your arch and you have a duck feet (flat foot) like me then the black superfeet would solve a lot of your problems

why was the previous sprung thread locked out?

I got an e-mail from them about two months ago because I needed new arms for my frames. THey have the new redesigned arms that should be a lot stronger and harder to break now. Unfortunately they are not compatible with the old arms so you can't mix and match which was a pain as I ended up having to order a lot more arms after my first order. On top of that you'll need new pins and new shock (red rubber bit) which they did send alone with my new arms. also they are much harder to fit onto the my old frames which makes switching arms in the middle of a game almost impossible but hopefully I wouldn't have to do that anymore unless the new arms start breaking too. As for the new frames, I must be one of the last few who still has their initial pre-order deposit with them... I was told that they would be shipping soon but that was almost two months ago.

Oldtimer's latest conversion and what could be one of the most expensive conversions to date!!

1

Alright guys ANOTHER custom skate (RBK 20k) from Oldtimer, i swear he has so many custom skates he could start his own custom skate topic!

ALright guys another customer skate from my friend Oldtimer I think they are CCM crazylites with a Mission commander frame... notice how the colors match ;)

here is ANOTHER conversion by oldtimer. It's a reebok 11k and bauer 100le

good lord you better now be using that as a goalie... it looks like you can fit a puck between the middle hole

i was wondering what nike shoe size you wear?

here is oldtimers skates that he got me to post for him.... SICK.... and this guy has a million custom skates already! :lol:

maybe they got it from a hockey museum, you know that old stuff is expensive... <_<

here you go.. these are also oldtimer's skates.. :lol:

WOW these skates belong to oldtimer

nothing worth selling that i can see. your best bet is to hold on to them or give them away to someone as a gift.