Slate
Blackcurrant
Watermelon
Strawberry
Orange
Banana
Apple
Emerald
Chocolate
Marble
Slate
Blackcurrant
Watermelon
Strawberry
Orange
Banana
Apple
Emerald
Chocolate
Marble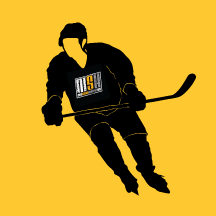 Content Count

1417

Joined

Last visited

Days Won

28

Feedback

0%
Community Reputation
426
Excellent
Equipment
Skates

True/VH with Vaughn cowlings

Stick

Easton aluminium shaft with a variety of blades, True goalie stick

Gloves

Goal gloves are Factory Mad catch and blocker,; Eagle custiom goat skin, talon 90 with back hand pad and goat palms

Helmet

Kustom Composites carbon/kevlar player, Protechsport

Pants

Easton Air pro stock Rangers, Warrior Ritual Pro

Shoulder Pads
Elbow Pads
Shin Pads

Bauer Vapor APX 7.0, Brian's Zero G

Hockey Bag

Extra large lawn and garden trash bag cleaned of leaves
Profile Information
Gender
Location

down the corner, out in the street

Interests

Hockey, drums, self surgery: not limited to heart by-pass, LASIK,and the occasional amputation, self-dentistry: a few extractions and a root canal.

Spambot control
Those are not it, but I do recall a few versions of the true pro Hespeler gloves. Something makes me think they were manufactured to spec by someone else (such as the Eagle factory) as I don't recall any good, top level gear from that company for a long time even before then. I may be wrong here, or as I say, "the somestimer's is really strong".

Tellin' ya what- a bidet can change your life!

I won't be back for awhile, but he is there a lot so I will most likely see him when I am cleared to play. I seem to recall branding more like the above photo, but I may not be remembering correctly He also wears an original Protech cage on a very old HT2 (with foam side bumpers).

That is a great and functional means to cover it up.

Bidet seats are the bomb, ESPECIALLY if you just had a J-pouch/loop ileostomy closure surgery. Life is good

@Monty22 and @flip12 thanks for the clarification! Maybe this guy had it thrown onto a Supreme style boot. The holder and steel is the same, but no Nike swoosh on the boot.

His boot looked like some 90s Supreme boot. I may have dreamt this, but somehow I remember the steel supposedly being stoopid difficult to sharpen on that particular holder.

I love looking at gear. It's the crazy stuff that was ahead of the game 25 plus years ago that is still in service that excites me. There is one guy I occasionally play with who has a pair of Bauers that have grey Tuuks with a funky looking black steel with triangular cut outs. I kinda remember those, but am sketchy on the details. I seem to remember that the steel was really difficult to sharpen. There's also a guy who plays in a pair of what looks to be high-end leather Hespeler gloves with high cuffs in Rangers colours. They look damned near brand new. Are they Gretzky pro stocks? He always dresses in a different room and leaves before drop in is over, so I have not asked him the story. That is fascinating. I don't tend to judge based on equipment unless somebody has something that is clearly unsafe, like the goalie wearing a street hockey mask (?!?). The goalie wearing a 30 year old chest protector and then bitches about the bruises is one I tend to judge. The guy wearing holey equipment bitching about getting hurt is another one. The bender who is kitted to the hilt with top end stuff? To me, that person is stylish. Haters are gonna hate... I have been long immune to the latest marketing. I like what is comfortable. I was jazzed when I found two NOS Easton aluminium shafts! New isn't always better.

I cover embroidery with HTV if I can find a matching colour. I use a stretchy HTV that has a matte finish that wears nice. You would cut out a piece that covers the embroidery, use a teflon sheet (available where you would buy vinyl on the internet) and I suggest using a hobby iron (available from hobby shoppes that sell monocote for RC airplanes) to seal the HTV to your glove cuff. I use firm pressure for 30-45 seconds. You could buy 12X12 sheets for not much money from websites that sell vinyl for both commercial and personal use. I discovered my love for HTV when I bought my Cricut machine.

100% common sense- I get it. Again- why risk your investment if the best protection is available if you plan on taking it anywhere?

You never know. I never saw that in the literature. A Pelican case is pretty well the gold standard in protection when it comes to sensitive micro mechanical machines like cameras; I would qualify a Sparx as such a machine even though it is the size of an old printer! Why risk your investment when the ultimate case is available?

From my experience, that singular pass would be enough on black steel. Between the coating and the polishing processes, the edges are a touch harder than with plain steel.

Exactly! I am not travelling with mine, so therefore- no case. The minute I ponder travelling with mine, that case will be ordered. Something like this deserves the best protection money can buy.

$400 to protect a $1K investment is worth it IMO.