Slate
Blackcurrant
Watermelon
Strawberry
Orange
Banana
Apple
Emerald
Chocolate
Marble
Slate
Blackcurrant
Watermelon
Strawberry
Orange
Banana
Apple
Emerald
Chocolate
Marble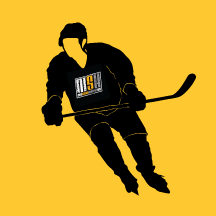 Content Count

1443

Joined

Last visited

Days Won

30

Feedback

0%
Community Reputation
438
Excellent
Equipment
Skates

True/VH with Vaughn cowlings

Stick

Easton aluminium shaft with a variety of blades, True goalie stick

Gloves

Goal gloves are Factory Mad catch and blocker,; Eagle custiom goat skin, talon 90 with back hand pad and goat palms

Helmet

Kustom Composites carbon/kevlar player, Protechsport

Pants

Easton Air pro stock Rangers, Warrior Ritual Pro

Shoulder Pads
Elbow Pads
Shin Pads

Bauer Vapor APX 7.0, Brian's Zero G

Hockey Bag

Extra large lawn and garden trash bag cleaned of leaves
Profile Information
Gender
Location

down the corner, out in the street

Interests

Hockey, drums, self surgery: not limited to heart by-pass, LASIK,and the occasional amputation, self-dentistry: a few extractions and a root canal.

Spambot control
And he got to wear his white skates again!!!! David's still in the league; haven't heard from Andy Murray. Congrats to David Perron!!!!!

I just read your story. You've been through a lot. Good on you for trying to get back to doing what you love!

Certainly. There are just so many scenario that can play out in composite construction. What many don't know is that the pretty outside layer does not necessarily indicate everything going on with composites. One bicycle frame I had built, the customer wanted it as "raw as possible". I pulled a face and asked if he was CERTAIN. He said we was, UNTIL he saw it with no fillers, no cosmetic layer, just raw, unadulterated, hand-built composite, tubes, shells and assemblies glued together and carbon taped. He said, and I quote "it looks like a high school shop project". My response was simple: "there is a LOT that goes on to purty up a piece of composite, let alone multiple pieces. He then accepted my answer and I had to strip all of the matte finish and hand-lay my finish. One positive? I DID develop an even cooler, abrasion-resistant outer finish from that process! It is still technically one piece when components are fused together and finished with a finish layer; after all- none of the pieces could function on their own. Then only TRUE one-piece boot would be filament wound, which would be HORRENDOUSLY expensive, not to mention impractical!

It may very well be a clamshell/bladder mould.

Well sir- the pleasure has been mine! Just know you have a customer for life!

I am assuming correctly that fat goalie steel would be available for that holder for those of us buying the True in goalie flavour?

Why pay all that dosh when you see better in front of your own tele and you could buy a CASE of beer for the price of ONE?!? You can buy a LOT of goalie gear for the price of some of these tickets! #proudcheapskate

Okay- unsanctioned beer leagues. Plenty of those. They are helping quite a few of us extend our sell by dates

It is illegal in a few places. Totally legal in beer league. Great tool for injury prevention.

It is a supplemental blade for goalie skates. www.overdriveblade.com

You're right about loose penalty standards in game 7s in general. Which takes me back to goaltender interference in the Sabres/Stars series and Hull's blade was in the crease on like the 2nd overtime...

Game sevens generally fly in the face of statistics and convention. Statistically, it could go the Blues way; momentum-wise, it could go to the Bruins. It still is ANYONE'S game. I am not counting ANYONE out. Officiating could swing it. A bad bounce can swing it; ice is squirrelly this time of year. The Bruins play well with their back against the wall; the Blues tend to bounce back in commanding fashion after a loss. So- it STILL is anyone's game on Wednesday. Who shows up? We'll see... I am not going to pretend that I am not a Blues fan; I am PROUDLY a Blues fan since 1972-73. But this has been a super-weird season and playoffs. Whomever hoists the Cup at centre ice Wednesday (or dare I say early Thursday morning) will have earned it, blown calls and all. Only the Tour de France is tougher than the Stanley Cup, and not by much.