Slate
Blackcurrant
Watermelon
Strawberry
Orange
Banana
Apple
Emerald
Chocolate
Marble
Slate
Blackcurrant
Watermelon
Strawberry
Orange
Banana
Apple
Emerald
Chocolate
Marble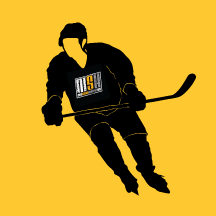 Content Count

1315

Joined

Last visited

Days Won

26

Feedback

0%
Community Reputation
395
Excellent
Equipment
Skates

True/VH with Vaughn cowlings

Stick

Easton aluminium shaft with a variety of blades, True goalie stick

Gloves

Goal gloves are Factory Mad catch and blocker,; Eagle custiom goat skin, talon 90 with back hand pad and goat palms

Helmet

Kustom Composites carbon/kevlar player, Protechsport

Pants

Easton Air pro stock Rangers, Warrior Ritual Pro

Shoulder Pads
Elbow Pads
Shin Pads

Bauer Vapor APX 7.0, Brian's Zero G

Hockey Bag

Extra large lawn and garden trash bag cleaned of leaves
Profile Information
Gender
Location

down the corner, out in the street

Interests

Hockey, drums, self surgery: not limited to heart by-pass, LASIK,and the occasional amputation, self-dentistry: a few extractions and a root canal.

Spambot control
You like your partner that much, eh?

I am certain it is; but you could change a few features and call it something else...

Two things I am wishing for on the consumer machine: 1) cross-grind wheel 2) Asymmetrical hollow wheels for goalies. I miss the HELL out of A-Trap (when done correctly, of course!) Jeremiah Sparx- I know you read this board, please entertain offering these items!

Find a friend with a ventilator and have them call on your shift and have them ask for you? You're welcome

Having the entire surface between three of you would increase the value of the sessions. Weaving between kids on their buckets at a public session is annoying and dangerous!!!!

That is a lot of money. Yes- it is one on one, but the trick to this is several sessions in a row to help develop the habits. If you could successfully split it with a few others, it wouldn't be quite the financial pain; $115/hour would get pretty old for me for a month's worth really quickly!!!! I would get pretty burnt out if I weren't seeing quick improvement.

I particularly like mine.

2

When I re-entered hockey six years ago, several coaches offered their services. I paid $13/half hour to both a figure skating coach and later a speed skater coach who both offered me help. I am certain their prices increased. This was during public sessions. My speed skater medaled nationally. The figure coach has several students who have won nationwide contests. I made a several month commitment with each of them. What does these lessons entail? Is it a series?

Gah! Must've skimmed the post; plenty of shoppes who can't admit that a job is above their paygrade!

So what you're saying is next time, order a boot with the holders not attached?!? This is a True/VH skate, right? That is poor, just bloody poor.

I use T-nuts when attaching my cowlings to my composite (VH/True) skates. I use blue Loctite to ensure no monkey business like stuff loosening. Never have had a problem and rusty screws are easily replaced in seconds. I like the fact that I can go to the hardware store instead of going to a hockey store and having to wait sometimes days to fix something I can fix in five minutes. I do value what a competent skate tech can do, so please don't take this as a disrespect, gentle skate techs. I recognise what is well above my paygrade and will not leave a mess for a skate tech to clean up due to my incompetence. Of course I may watch and learn if the repairs can be done whilst I wait!

I was hoping CCM would build a better mouse trap!

Saves me an email... Seriously, though- it drove me nuts how Bauer seemingly wanted people tied to their crappy steel as a price of having the easily removable steel, which was one reason why I never even considered Bauer holders when ordering my True/VH skates (mine were transitional when True had just bought VH); of course now you are stuck with the True/Step holder when ordering said skates. I always liked that I could get Step steel for CCM holders from the onset.

The Blues first part of the season woes have caused the loss of the head coaching job for Mike Yeo. The players just did not come out to play for him, unfortunately. Now Craig Berube is the interim head coach. Will he be the leader the Blues will need to be led out of the cellar to salvage the season?

We know that CCM will be most likely to allow Step to have compatible steel (unlike Bauer in the US) for the holder come out sooner than later. I should ask my contact at Step...