Slate
Blackcurrant
Watermelon
Strawberry
Orange
Banana
Apple
Emerald
Chocolate
Marble
Slate
Blackcurrant
Watermelon
Strawberry
Orange
Banana
Apple
Emerald
Chocolate
Marble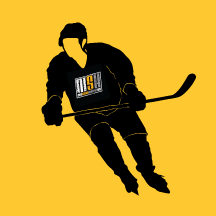 Content Count

146

Joined

Last visited

Feedback

0%
Community Reputation
7
Neutral
Did you try a very thin cheap insole without any anatomical support (for normal shoes) as rivet covers, or even without any insole? Maybe the anatomical fit of the boot has not the shape of your feet. Did you heat mold your skate?

Do your skates have the correct size and fit? I had similar problems with skates beeing too big. You could search for skate-sizing-guides.

Sorry but somehow I have the impression that we talk past each other. By my comparison, I never wanted to prove the postulation that a mirror finish has more glide.

It´s not more ore less than described above. One runnersetup having way more glide than the other. But the result was predictable, or not? All changed parameters are supposed to deliver more glide. I just wantet to share my practical experience

This comparison was not planned. I bought a pair of used skates with the " 10`profile with a 1/2" ROH with a rough finish-runners" on them. And I replaced them with the "13`profile with a 92/50 FBV and a smooth finish-runners" from my old skates. Tested them two times.

Why don´t you just try them out of the box, maybe you like them more than the Grafs? If not, just try a insole with heellift like superfeet.

For me it´s the opposite. The Supreme 180 is the best fitting skate I ever had, after several bakings almost zero negative space and a good support. The insole is ok, with room for development. The +1 forward pitch is giving me the best longitudenal balance I ever had in skates. For my physiognomy the optimal hollow seems to correlate with the profile radius: 10` = 92/75FBV(9/16ROH), 11` = 90/75FBV(3/4ROH) and 13`= 92/50FBV(~15/16ROH). It is now a good base to accomodate for some weeks to the new setup. I only want to find out if I´m on the right way and understand what happened.

The pain in the footsole is noticeable better. The fit and support of the Supremes is better, but there is no room for a thicker insole or a heellift because they have less volume than the Nexus. With the old profile I was feeling my weight being on my heels. The forwardpitch is better than the heellift. With the new one I´m feeling balanced, more agile and I have a better longitudenal stability even off-ice. I was starting this thread because I couldn´t skate after getting the new profile, but this was due to the initial FBV beeing way too sharp. But I just want to know more about the theory of pitching. Why is my weight on the heels? Do I have a bad skatingposition or is the standardbalancepoint not ideal for my physiognomy? Who needs a hegative or positive pitch, and why? Are there only positive effects, or could there be negative sideeffects?

That´s what i wanted to say. The new profile on the S180 is even feeling better and more stable than before with the old one on the N2900. But I don´t know if my skatingstance is better or a bad habbit is better supported by the profile. Have to get used to the new setup and build some "muscle memmory".

Beeing on the ice and skating or standing during practice for more than about 10-15 min. gives me a very strong and burning pain on my whole footsole. Standing on skates and walking around at home on the carpet is ok. Playing hockey with two rows and shifting every two minutes is ok. Tying the skate loose in the midfoot area is helping but I´m missing the support of the skate. Using an insole without any archsupport helps. This was leading me to a tightfitting stiff boot and a very thin insole, best situation I ever had.

Well. I´m reading a lot here in the forums. The LHS´s here around couldn´t help me with my pain in skates and insoles, only wanting to sell new skates especially true´s customs. My problem seems to be probably rarely. So i have to go the "try and error way". Changing skates and insoles did help me with my pain. But my old profile was a nogo on the new skates/insoles. I´m lucky that my modifikation seems to be better than the situation before. I just want to understand what happens and want to know if there could be negative sideeffects I have to pay attention for.

Going to 11`+1 forward feels good with the new skate, more stability and agility. I just had to adjust the FBV. But why is the forward pitch leading to more stability for me? Anybody around here who knows about the theory of pitching?

I changed from a N2900 with a SuperFeet insole and a neutral pitch, 13' radius and a 92/50FBV to a Supreme 180 with a very thin insole and the same runner. The profile didn't feel good anymore and I was feeling my weight too much towards my heels. So I was trying a 11' radius +1 forward pitch with a 92/75FBV(which was OK for me with a stock 10' profile before). The pitch was feeling good but I couldn't turn or stop anymore because the edges were way too sharp. This was the point where I was opening this thread. Meanwhile I went via a 95/50FBV(too shallow) to a 90/75FBV which seems to be a good starting point to get used to the new setup. Didn't think That a change between a 92/75FBV and a 90/75FBV could make such a big difference. But I'm still interested in the pros and cons of pitching beside of moving the balance point.

How does changing the pitch alter the skatingcharacteristics of a skate? For example going from a neutral pitch to a +2 forward pitch, can this alter the turning abilities of the profile or the sharpness of the hollow?

If the surface is rough like sanpaper it will make a difference. Let a fingernail glide along the hollow. If you have a rough feeling, i think this will matter. Had the opportunity to compare two pairs of runners. A 10`profile with a 1/2" ROH with a rough finish and a 13`profile with a 92/50 FBV and a smooth finish. The second setup had almost the double gliding distance (as far as i could compare it).