Slate
Blackcurrant
Watermelon
Strawberry
Orange
Banana
Apple
Emerald
Chocolate
Marble
Slate
Blackcurrant
Watermelon
Strawberry
Orange
Banana
Apple
Emerald
Chocolate
Marble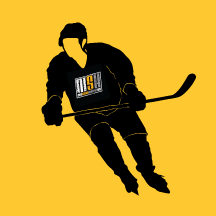 Content Count

51

Joined

Last visited

Feedback

0%
Community Reputation
4
Neutral
The holder's alignment has been checked. The difficulty with the Steps was on an earlier pair of skates.

Had Steps in the past and they were just too difficult to get in and out. Ease of installation is important as the kid is off on his own.

Thanks for all the information, in the end, we decided to get one more set of the LS4s and hope they get the boy through to the next pair of skates. He rotates 3 sets so it was cheaper to just get an additional set of the LS4s and hope we have better luck. We won't get LS4s again. Still not 100% sure what offers the additional height coupled with easy blade removal.

One was in the left skate the other in the right so I don't think it's a bad holder. One was a passed puck the other he has no idea. The kid's away from home so I need it to be easy to put in.

I am not. One blade that broke was original to the skates purchased in June 2018 at Pro Hockey Life. The other set where purchased in August 2018 from a shop in New England that is very particular.

The blades are always profiled so not an issue.

Thanks much. Size is 254. I need to do some research on Massive, Byonic and Flare.

Looking to stay with the taller blade. He boots out on the shorter ones.

My kid has busted two LS4 blades in a week. One in each skate. He doesn't want Step Steel as he has had them in the past and found it too difficult to get in and out of the standard holders. What would be less likely to break LS5 or Tydan blades?

Kid's away from home and the equipment guy doesn't seem too eager to sew the straps in.

Gretzky didn't have the coach saying "you're not Gretzky … get you shirt out of your pants".

Thanks - the girdle's a non-starter but maybe I can get him to try suspenders.

Looking for a way to keep me kids sweater from tucking into his pants during play? He used to use fight straps that seemed to help a bit but now he is on a team whos sweaters don't have them. Any ideas?

Our program went to with Warrior, 10 teams, season almost done, one pair wore through.

Thanks for the tip, especially when baking.