Slate
Blackcurrant
Watermelon
Strawberry
Orange
Banana
Apple
Emerald
Chocolate
Marble
Slate
Blackcurrant
Watermelon
Strawberry
Orange
Banana
Apple
Emerald
Chocolate
Marble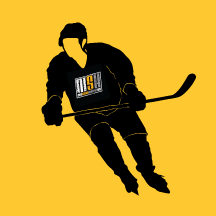 Content Count

651

Joined

Last visited

Feedback

0%
Community Reputation
0
Neutral
Sorry to bring back from the grave.... Background 11st 2 lbs, 15 y.o Drives Around 230-260yds plays 3-5 times a week Driver Cleveland Hi-Bore 10.5 fujikura reg shaft Fairway Woods Callaway Fusion 3wood Reg Graph Shaft Irons Mizuno MX23 3-pw Dynamic Gold shafts Wedges Mizuno Black Nickle 53 Mizuno Raw Haze 60 Putter Odyssey Rossie Bag Taylormade r7 Shoes Adidas tour360Z Red Waterproofs Galvin Greens Course Bonnyton Golf Club Handicap 19 but should be MUCH lower.

not fair :( EDIT : you are from the uk arent you?

Driver - Jack Nicklaus Q4 Irons - Mizuno Mx23 Wedges - Mizuno Oil Can Finish 60Degree Lob Wedge, Putter - Dunlop 34"

Roller Skates: Nike Roller Daddys Ice Skates: Easton Synergy 800C + Vapor XX Gloves: Easton Synergy Elbow pads: Jofa Shoulder pads: Bauer Vapor Shin Guards: Sherwood Ice Pants: Sherwood Inline Pants: These Metallic purple ones :S Helmet: Nike 4000 with bauer true vision cage Ops Stick 1: Bauer Endure P92 Naslund Ops Stick 2: Rbk 5K Pronger Ops Stick 3 : Rbk 4K Pronger

Kid in Celtic top? Where? Ooft, good dekes. Goalie needs work on his glove hand but good moves playa. i think you mighta thought i was canadian... anyways just this place in East Kilbride, Glasgow. P.S Check You Pm Box :) thanks.. i had to show a little imagination in that video :lol:

lost family guy simpsons prison break My Name Is Earl

heres a vid of me playing streethockey. its over a year old so i am quite small there. Goalie isnt spectacular but hey.

My sis has got the digicam in the US so i wont be able to take pics of my equipment til October or November :(

not feelin' the black holders

JR i think you should show us all the gear you have, might need a few disposable cameras though ;)

Nah I had this one back in 'Nam Squirt ;)

That Sounds Good. need to be somewhere in the middle for everyone really. Would be interesting :)

Its In London England You Have Few Players :o

Theo Sweet Hands.. Must Be That TF1 ;) Kubs.. why where you playing a russian team? a tourney?