Slate
Blackcurrant
Watermelon
Strawberry
Orange
Banana
Apple
Emerald
Chocolate
Marble
Slate
Blackcurrant
Watermelon
Strawberry
Orange
Banana
Apple
Emerald
Chocolate
Marble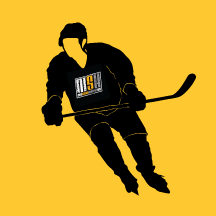 Content Count

724

Joined

Last visited

Days Won

7

Feedback

0%
Everything posted by Jamarquan
https://www.nhl.com/news/new-york-islanders-to-play-12-games-at-nassau-coliseum-in-2018-19/c-295409152 The idea was obviously bandied around quite a bit, but I didn't expect it to actually happen. Good on Ledecky and the NHL to get this done, but I'd still prefer the Islanders just go back to the NVMC full time, especially now that its been renovated. Happy to see the Islanders return to their rightful home, hopefully means more Saturday night home games since the Nets will have Barclays mostly to themselves (there are only 3 on the schedule this year and it's been a notorious issue among Islanders fans).

Somehow improving my SAT score by 130 points. A lot of schools on my list went from 'unlikely' to 'very likely'. As an aside, I haven't been on the site in a while, hope everyone's doing well! Edit: Went from a 1210 to a 1340 if anyone was curious

Gonna recommend the QX Pro, as you can find it at Pure for between 120 and 150 depending on sales. Obviously the 3 inch extension isn't ideal for everyone, but I cut it to 60 inches and it still feels good. Nice puck feel and generally feels good to shoot and pass with.

Anyone else have any more info on this? http://neuroshield.ca/ Website says it's a collar that is supposed to help reduce brain movement within the skull during play. Hopefully it works and helps keep more people playing the game, and playing for longer.

Finally made my school's hockey team! This school year as a whole has been better for me as well, I've had good grades and made some new friends. Plus I picked up a QX Pro yesterday and I'm really excited to try it out. Hope everyone else is doing well going into the new year. Edit: The QX Pro is awesome! Going up to 75 flex and switching to a new curve (W05) has been really nice. It feels way easier to pick my spot when I'm shooting and passing.

This is an old thread, but they are available on some models still, like the A5.2 / 6.0 SBP. However, they probably won't be on newer sticks.

I can't remember where I saw it, but Bauer removed a layer of carbon fiber from the blade to reduce weight. Presumably, each layer that remains is strengthened in some way.

I think it's from a dumb, loud minority on twitter who shouldn't be blaming him; because he's a good player on a good team. However, a lot of Isles fans predicted that Leafs fans were gonna get pissed when JT goes into his usual slump, so we're enjoying it right now.

Leafs fans are already turning on JT. EDIT:

Hey everyone, While I'm sure everyone has seen or used the new Warrior Stick Customizer, there is a problem. The Junior has only three curves to choose from, the W03, W28, and W88. I would love to see more diverse curve selection, because not everyone can flex an Intermediate or Senior, or doesn't like the W03. Why aren't there any more Junior curves, and could Warrior add them?

My grandmother was hospitalized last night. Probably nothing but she's fairly old and has had heart issues recently so I'm worried. Not sure how she even got there considering she lives alone and is really stubborn when it comes to going to the doctor.

Glad to see them coming back, this is one of my favorite jersey designs.

If I had to guess about my Islanders, Lee, Bailey, and Boychuk would be very worthy guys to get an "A", considering that Lee is a great leadership type guy, Bailey loves the Island and has been here through thick and thin, and Boychuk has a Cup to his name and is a real 'grit guy'. Barzal feels like a long shot for this season, and any of the fourth liners (Martin, Clutterbuck, and Cizikas) would make sense too.

I've never seen David Wright play in person before, but luckily I got a ticket to his final game at third base.

Ottawa isn't even guaranteed a first round pick in the deal, nor did they get a 'top' prospect. San Jose has one of the best top pairs in the league now and the Sens seem to keep falling.

https://theathletic.com/522117/2018/09/13/islanders-goalie-robin-lehner-opens-up-about-his-addiction-and-bipolar-diagnosis-i-could-not-stand-being-alone-in-my-brain/ Unbelievable read, I'm glad he got the help he desperately needed, as well as a fresh start, but it's upsetting to think of all the guys who never did. His demeanor and play on the ice at times makes a little more sense, though that's obviously not the most important thing. Even more reason to pull for him to succeed this season. EDIT: The Athletic has made this article free for everyone.

I saw some speculative tweets from Brian Compton and Joe Smith, both of which have worked closely with NHL franchises (Smith covers the Lightning for the Athletic now) that the move was because he wanted to spend time with family more, as his wife was back in Michigan and his daughters were all in college; which required a lot of travel on his end.

Being able to buy nice things with my own money that I earned.

McDavid's got a p45 iirc.

I saw the same thing earlier and had the same question.

I've been loving my subscription. The writing staff is very impressive for almost every team and they're expanding to soccer and CFB as well. Not having ads is awesome and the mobile app is good too. They run a lot of sales (like Scott said, I got mine for $36 at the start of the MLB season), and existing users have a 25% referral code [can PM it to you if interested].

I just worked a 4 week temp job in our town's conservation program and got exposed during the third week. I'm over the worst of it but I'm using Calamine, Hydrocortisone, and Zertec to get rid of it. Mostly on my left forearm and wrist, right calf (where it's probably the worst, there's been a huge plaque of the stuff for about 10 days), and left ankle. Still pretty itchy though.

Poison Ivy. God damn this stuff takes forever to go away.

I still don't get the speculation that he's gonna get a C. Too quiet, disappears for long stretches on the ice, not a particularly public or outgoing person. I could see an A for his skill on the ice and maybe his ability to bring the younger guys along but the C would be a stretch to me.

We aren't, for the most part (have to qualify that because there are some shitheads calling him evil and hoping he dies and burning his jersey, none of which are okay). He exercised his right to listen to what other franchises had to offer and eventually join one of them. What's really upsetting to us is the way he did it. For years we were told that he only wants to stay here, finish the Drive for Five that started in 1983. The new, willing - to - spend ownership did what they could to appease him. There was finally stability in the arena situation and we were leaving Barclays Center behind. Garth Snow and Doug Weight, both of whom Tavares reportedly felt close to, were kept in the organization but replaced by more competent counterparts to keep their star happy. Ledecky and Malkin let him focus on his game instead of his contract like he asked, and Garth complied with Tavares' request not to be moved at the deadline. If he decided to stay the team could have flipped their draft capital for another piece or used it to supplement free agent signings. He gave management no direction. Then he stopped talking after holding court in LA. Our offseason plans were dependent on if JT was going to re-sign and he told us nothing. If he was even conflicted, Lou should have been told so that he could make plans. Nobody was told anything. Then he kneecapped us and left at the eleventh hour so that we were behind on free agency. His 'goodbye' was two stock, nonspecific tweets. Then he posted the picture of him as a kid, like he knew all along. He forgot Mat Barzal's name when mentioning his tenure in New York. I'm not mad he left, that's fine and completely understandable. How he left was unforgivable. This reddit post does a much better job of explaining it.