Slate
Blackcurrant
Watermelon
Strawberry
Orange
Banana
Apple
Emerald
Chocolate
Marble
Slate
Blackcurrant
Watermelon
Strawberry
Orange
Banana
Apple
Emerald
Chocolate
Marble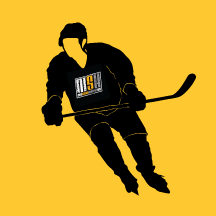 Content Count

1405

Joined

Last visited

Days Won

37

Feedback

0%
Community Reputation
389
Excellent
Equipment
Skates

True + CCM FT2 + Bauer Vapor 2X Pro

Stick

True A6.0HT + CCB Jet Speed + Bauer Nexus 2N Pro

Gloves

True XC9 + CCM JetSpeed FT1

Helmet

Warrior Alpha Pro + CCM Tacks 710

Pants
Shoulder Pads
Elbow Pads
Shin Pads
Hockey Bag
Profile Information
Gender
Location

Seattle, WA + Scottsdale, AZ

Interests

Ice Hockey and technology

Spambot control
I would say about 1mm per each donut pad.

I find the weight difference between my two pairs of TRUE skates significant, almost 0.4lbs per skate.

Krylon clear gloss plastic spray paint. It's basically like grip. This stuff. https://www.krylon.com/products/fusion-allinone-clear/

Honestly, you won't even notice the steel because the holder is so much taller. It's dramatically taller than a TUUK or CCM holder and very stiff. I would rather have the weight reduction than extra steel and a weight penalty. Also, that is why TRUE provides two pairs of steel with the new skates too which I think is nice. Overall, I have been very impressed with it. I have the bad luck of getting shot often at games, no idea why, maybe cause I like to park in front of the net. On our game the other night I got blasted a few times in the feet and holder and I am thankful that I has TRUE skates. If I was wearing my others I may have had a broken foot. Trust me, have someone like Shane Doan taking clap bombs in your direction all game is scary enough to keep you awake all night.

This stuff is my jam! I use it on so many things at the shop. It also works great on stick butt-ends too. After you tape your stick it just put a light coat on. I haven't tried it on a blade, yet, but I use very little tape on my blade anyway. https://www.amazon.com/Gardner-Bender-07315001126-LTB-400-Electrical/dp/B000FPAN2K/ref=pd_lpo_sbs_263_t_0?_encoding=UTF8&psc=1&refRID=R1DY4WA08ZC4EWWRQB5G I have been going back and forth with the speed plates in this iteration of the skates and the factory insoles. I find they both have their positives and negatives. I am still testing to see which I prefer.

You could just use a dremel and cut out the spaces between the holes. That's what I did on my J clips.

One of the guys I skate with uses these. Its basically a huge piece of D3O but he swears by them. Only others I can think of that are low profile are the STX Surgeon. https://www.amazon.com/Demon-United-Mountain-Impact-Technology/dp/B07J1ZTRDT/ref=sr_1_1?keywords=d3o+elbow+pad&qid=1568826687&sr=8-1

I just hit my 60th hour of use on the newly revised TRUE skates and figured I would post pics of how they are holding up. Overall, for the amount of abuse they take they still look nearly new, aside from the nasty gash I took on one skates holder and a gash I got on the other skate. I put some super glue on it temporarily but will clean it up. The cut was more cosmetic than anything but I didn't want that piece of pleather flapping around. I skate 5-6 times a week. I play on one team in an elite league and sub for a team in another lower division. I also skate drop-in 2-3 times weekly and coach as well so it's fair to use these skates see a decent amount of abuse. I dont know why, but I seem to be a puck magnet and my feet are always getting hammered by shots. Some might ask, why are my insoles black on the heel area, I like to put some rubber grip on them, I have done this for longer than I can remember and while the TRUE skates lock your heel in and it's not really needed old habits die hard.

Did you put this on a Bauer or CCM helmet?

Has anyone ever used the X-Stiff blade core? Any feedback on it?

Ask them to add it. They should be able to.

Yeah. No one has any clue who each other is yet and the other team has been playing together for a long time. They executed a lot of set plays. A lot of east-west movement of the puck vs just north-south and one touch passing.

Thats ridiculous. It never takes us longer than 10 days to get anything from CCM.

Elite Division: Highest level of players are accepted: Players with professional (all levels and European), NCAA College D1/D3, Major Junior or Junior A experience recommended.