Slate
Blackcurrant
Watermelon
Strawberry
Orange
Banana
Apple
Emerald
Chocolate
Marble
Slate
Blackcurrant
Watermelon
Strawberry
Orange
Banana
Apple
Emerald
Chocolate
Marble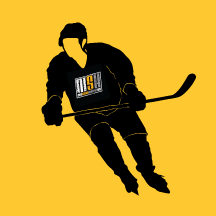 Content Count

1550

Joined

Last visited

Days Won

40

Feedback

100%
Everything posted by SkateWorksPNW
Correct. They are moving to a 2 year cycle so sticks don't depreciate as fast and it also allows them to cut down on production costs.

No, CCM as a whole changes the full stick line every other year and the top of the line stick every year.

Only the top of the line stick is changing this year.

The wheel is hitting too high. Lower it.

I personally have never had any issues. I wear my shins under the tongue and don't pull my socks over the tendon.

The carbon flap on the shin is more flexible and better placed. I also didn't like the carbon piece of the 2S Pro elbow pads and instead went with the 2S model.

@JR Boucicaut @Vet88 @oldtrainerguy28 I'm out on vacation currently and a player came to the shop asking for someone to validate if his holders are properly mounted. Apparently, he put 272 holders on a 7.5 skate, replacing the stock 263, and is saying they feel too far forward and he feels like he is falling forward. I would help him out if I was home in Seattle, but I am in Arizona for the next 10 days. I asked him to share some pics and he sent me the one below. To me, they look too far forward by about 1/2" or so.

Should be a #9 copper rivet, like these: https://blackstonesport.com/en/product/9-copper-rivets Ace Hardware sells them. If you flare the rivet after hammering it it won't ever come lose again.

1

I noticed a pair of skates Clayton Keller was wearing recently at Coyotes practice that had extra rivets added to the holders. I wish I would have snapped a picture of it.

I think it's time for him, like Jagr, to hang up the skates and move on. He has not looked impressive at all this season.

After you replace the rivet you should flare it, this will prevent it from ever coming out again.

I play on 3 teams of varying levels. Mondays is an elite league, lots of ex-professional players; NHL, Europe and such, guys just out of college; D1/D2 and some younger guys who just finished juniors. Thursday is a B level league, some guys should be playing A and Elite but like to skate with their buddies and tone it down a bit. Fridays is a 30+ league and is a pretty solid mix of older guys who skate Monday and some other high-end players that skate in the A league. Here is my dilemma. Since I moved I was "assigned" to these teams, excluding Thursday which I skate with buddies for fun. The problem is all of these teams are new and were kind of clobbered together so there is a pretty disparate degree of talent. Suffice to say, the season has started out terrible. Every team I am playing on have all been getting slaughtered. I really dislike losing, I think most people do, but when you are losing by 7+ goals its just not any fun. I also find that I cannot develop a flow with any of the players on these teams and none of us skate together outside of games so it's really hard to get to know one another. I hear based on these facts we are doomed to a disappointing season which will be riddled with losses leaving me with nothing but regret. I dont want to abandon any of the guys, they are all really nice, but playing with them makes me want to rip out my hair and slam my head into the pavement. It's honestly that frustrating. I feel like if I go to the league director and ask for a trade it's going to lead to come bad blood but I just dont know how many more embarrassing losses I can tolerate before my sanity becomes fractured. Thoughts?

Pretty good read for those interested. https://www.newyorker.com/magazine/2019/11/11/my-year-of-concussions

The ones Scott makes are better and cost less. Prices are in CAD. https://wholesaleskatesharpening.com/product-category/skate-hones/

I am 190lbs and I always used an 85 flex stick until I recently dropped to 75 flex and then a 70 flex.I have found that at 70 flex the stick does almost all of the work for me when it comes to loading it for shooting and there is very little things I feel I must compromise with. Puck battles and faceoffs are a little bit tougher with a softer stick as is catching extremely hard passes. At first i also felt teh stick was less responsive but after I adjusted to a stiffer blade with the lower flex it felt great.

Stitching through the D3O is actually easy, however to do it you need to remove the plastic kneecap first so you can sew through. I was actually surprised that I didnt have to cut anything or make space for the D3O to fit properly.

Had a player who wanted to add some extra knee and shot protection to his 1X Lite shins as opposed to replacing them with a "beefier" option. Here is the completed project. He wanted to keep the good airflow and lightweight of the shins while adding extensive protection to the knee. In the shin we used a vented high density foam and cut it to still allow nice airflow to pass through. Overall, increased weight was 90 grams per shin pad.

2S Pro is actually just as nice as the 1S but has better flexibility. I blocked a shot with the front of my shin by Shane Doan in our Monday night league and lived to talk about it. I am pretty sure if I was wearing my Warrior Alpha shins or Vapors my leg would have been blown apart.

I like to steam my gloves to break them in. Video below. Most gloves are safe to toss in the oven for 2 minutes with the oven set around 200 degrees.

SkateWorksPNW replied to Cavs019's topic in Sell

I asked for the "updated" sheet multiple times and each time my request went to nowhere land....

ProSharp makes a great product but their customer service honestly sucks in North America. They are spread too thin and definitely need more help.

I own multiple sharpeners. ProSharp, Blademaster, and Sparx. I personally sharpen my skates on the ProSharp when at the shop and on SParx when I am home. No preference really better the, just whatever is easier to access. I am happy with the performance and finish of either option. I personally do not use the Blademaster on my own skates as I want to keep the profile as long as possible. We do have many customers that demand a big machine sharpening, and we are happy to do it for them, but we also try to educate them why the ProSharp and Sparx are a good option. I never say one is better than the other, as that's personal preference, but I will happily list the pros and cons of each.

OMG. Yes it will. I love their machines but the fact it rotates the opposite way drives me nuts and I cannot sharpen on them.