Slate
Blackcurrant
Watermelon
Strawberry
Orange
Banana
Apple
Emerald
Chocolate
Marble
Slate
Blackcurrant
Watermelon
Strawberry
Orange
Banana
Apple
Emerald
Chocolate
Marble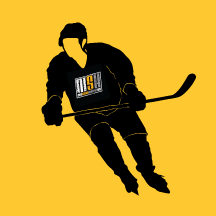 Content Count

75

Joined

Last visited

Days Won

4

Feedback

N/A
Community Reputation
14
Good
Recent Profile Visitors
The recent visitors block is disabled and is not being shown to other users.
I wonder why petey is using that instead of his normal reakt? he did try a 150 in the season. Odd if he's a Bauer guy.

My Ek15 arrived. Absolutely in love with the retro graphic. 65 flex PP26 (P92 equivalent)

1

Thanks. I got the retro wood one from sport chek for 141 with 10% off and free shipping. I like PP26 (same as P29 P92) and 65 flex (I'm female). I usually use 60-67 so it's perfect. I can't even bend a 85 lol.

I ended up ordering the one online with the specs I like. It has excellent reviews. I've never had a Sherwood and am super excited to try it. I like light.

looks like Tyler Seguin is wearing a warrior helmet. Benn was seen in a CCM. I'm thinking there will be no more blank Easton helmets now.

Hi guys. I'm looking at a Sherwood EK15 stick with the vintage graphic on it. I've never owned a Sherwood stick and hear great things about he EK365. Is the EK15 the top of the line stick? I'm used to using CCM Tacks sticks and ribcores as well as the odd time a Bauer 1X. I know it's low kick but how does it compare in quality to the Ribcore and 1X? Is it a decent stick for $140 CAD? Thanks

I'm looking for hopefully some pro stock HGTKXP gloves in black 13". I heard they have much thicker D3O in them as opposed to my retail ultra Tacks. And im in Canada yes and I refuse to pay anything close to that much in shipping. 20USD absolute max. I've heard bad stuff about PSH from Americans as well. So I'm just sticking to sideline swap. I've had good luck selling.

Not sure I like it. Looks so similar to the Bauer reakt. But I havent seen It up close.

What helmet is Matthews wearing? Maybe its just a Tacks but the angle makes it seem different.

I've been looking and looking for a pair of CCM XP gloves in 13" new. I have a feeling I'll like the fit and what I'm getting online. I keep watching sideline swap. And I don't know why the shipping for me is outrageous for pro stock hockey. Maybe I'm messing up. It still says over 50 USD

Yes. No way am I paying 70USD for shipping. Absolute joke. I wish I was kidding... I was looking at some on a huge markdown at a store. Are the retail ones any good or should I go pro stock?

Hi guys. I currently have a pair of ultra Tacks which I love the feel and fit of but I twice in one game got hit in the fingers and bruised them. One I almost broke, other just stung. I'm thinking about just switching back to my franchise but as much as I love them, they don't fit me the best overall. They seem a tad too big and my hand mobility is less than the ccm gloves. I cant find any new hgtkxp gloves in my area in a 13" (I've heard they were a great option and similar to mine) and I'd also much prefer to try them on. I'm willing to try any fit to be honest.

Wheeler wearing more Bauer now. Seems to be more going to warrior from Bauer not the other way. Could be testing still.