Slate
Blackcurrant
Watermelon
Strawberry
Orange
Banana
Apple
Emerald
Chocolate
Marble
Slate
Blackcurrant
Watermelon
Strawberry
Orange
Banana
Apple
Emerald
Chocolate
Marble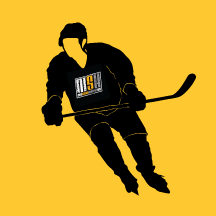 Content Count

49

Joined

Last visited

Days Won

2

Feedback

N/A
Community Reputation
7
Neutral
Recent Profile Visitors
The recent visitors block is disabled and is not being shown to other users.
https://instagram.com/ccmhockey?igshid=3isw286gg514 Check out CCM story. Here's a better photo of the helmet. I have. Screenshot but don't know how to upload images

Exactly my thoughts. Prob get a 0 like the alpha and the Tacks

Yeah... it looks so weird. I know chara was the model but it seems so low profile. Hard to say how the pro reception would be. The reakt 200 never got time at the NHL level same goes for the Fitlite 500. They really are appealing to the consumer market as a "concussion proof" or ultra safe helmet. That being said the Warrior Alpha Pro was very popular this year. I think I'll stick with my V08s lol.

I wear 7.5 EE nexus. I have literal duck feet. Narrow heels massive forefoot. I had them stretched3 times and punched 3 times. It's helped somewhat. Definitely didn't hurt I have no other choice outside of customs and really don't know if it's worth it.

Cool. I've never used an Easton with the taper. What's the big difference with it? i should mention I have a 1x

Thanks. I wasn't sure if it was like the ADV sort of thing. Wonder if that tech is in the flylite

I'm shocked I've seen nothing on any channel. No leaks. It's just on their site now haha. Not sure if I'll pick it up. I'd like to try one on though. Reminds me of the reakt 95 inside

So the flylite is the top of the line vapour this year. Not the 2X Pro? Or are they separate sticks.

I was just cruising through warriors website and this helmet came up https://www.warrior.com/RSPH9-M.html?dwvar_RSPH9-M_color=Black#color=Black i haven't heard a thing about it. I have the PX+ and like it. Was wondering if it's closer to the alpha. I prefer the VN liners but actually tried my friends alpha and it was so comfy.

I've seen some photos of it and the new AS2 stock floating around on instagram. Don't know how legitimate they are though. That's definitely a new stick. I'm shocked they just released the 3D

Yeah I have superfeet soles. Yeah I had no idea how bad it was until last game with all the inserts and socks. I felt in control. My feet didn't feel foreign and clunky.

One of the best hockey purchases I've made. I have horrific skate and feet issues. Narrow heel and huge wide foot. These and powerfoot inserts have helped so much. I have control and don't have heel lift anymore.

Wonder why the KHL is debuting all the new gear first.

https://imgur.com/gallery/0lsun6O photo from khl IG. Bauer 2S gloves and 2X stick. Maybe flylite.

Burns wearing a Tacks/resistance in practice. Does he always do that? 3rd photo in.