Slate
Blackcurrant
Watermelon
Strawberry
Orange
Banana
Apple
Emerald
Chocolate
Marble
Slate
Blackcurrant
Watermelon
Strawberry
Orange
Banana
Apple
Emerald
Chocolate
Marble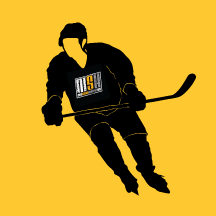 Content Count

101

Joined

Last visited

Days Won

4

Feedback

N/A
Community Reputation
20
Good
Recent Profile Visitors
The recent visitors block is disabled and is not being shown to other users.
I wonder why I can't stand the new kinds of foam... they are more protective but they never fit my head properly. I haven't found a modern helmet close to the v08 in terms of comfort. Second place for myself was probably the warrior px+ but it got so hot and was heavy. I've tried the 710 and it wasn't st all comfy. Same with the reeakt and the ims9.0. I must have a weird head or something. I'm just nervous for the day I can't find one. I all ready can't get a white one easily.

Sport check in my city had many, it's where's I got my replacement black one. Have had a hell of s time getting a new white one. All so expensive online so I went with a 4K (which isn't nearly as comfy). I prefer the vn foam and the v08 is by far the most comfortable helmet I've ever worn. It fits me so perfectly and I never get pressure headaches like I do in my 4K

Yup. I had the 8.0.8. Maybe got 15 games out of it and guess where it broke? That's why I think this tech just died. The durability wasn't there at all. That's why I'm concerned about the ADV. the blade I feel is even more breakable.

Hi. I'm looking st ordering a Reebok 4K online and I don't believe they come with the plastic ear guards. I like them as I've taken a slap shot off the side of the head and if it wasn't for that guard I wouldn't want to know the injury. I have 3 CCM v08 right now and one set or guards (one helmet is pro stock) and I change them around. But im not sure if the 4K will fit with the guards. Even if it's not exact it's fine. Thanks!

Funny story: I actually got super lucky. In minor I wore 11k pads and I think 7k..?? before that. Of course they don't make them now. Went to my LHS and they had a pair of 11k on clearance. 2011 release and they had them in my size. These fit perfect to my pants and cover what I want and protect. Thanks everyone for their help! I got very lucky.

Maybe like the shadow series from Bauer?

Okay I'll definitly check them out. I never thought about true.

Hello guys. Im having issues with my shoulder pads. I have CCM Quicklite L shoulder pads. I'm female so it's a little tricky to get fit right. I flat out hate them. Lacking protection, they bunch up and my stomach is exposed badly. Also, they ride up. I'm 5'4 with a fairly large bust and large, broad ahouldeds I have tried and will never try women's shoulder pads again. I'm looking for top end, high quality pads as I have had shoulder issues and play with very strong guys. I'm looking for the longest pads plus ones that stay in place and stop making me look humoungus. Im looking at pro stock. I don't know much of the differences. But I'm looking at: rbk 4K jofa 8400 JOFA 9400 jofa 8600 rbk 6k all of these are in M/L, L of XL I have no idea on the differences in the lines of these too I can see differences but dunno what's a good and bad pad im also definitely open to retail pads I've just heard these are the best of the best for durability and protection from retail I'm looking st Bauer Supreme mainly and maybe nexus they seem lower down to meet my pants Thanks for your help!

I agree... this is getting ridiculous. The FT2 was just released and now there's FT3... like really? I thought Burns always used a super fast...

Got my new Hg98 gloves in! The protection is way better than I thought it would be. Was not sure as I couldn't find an XP model. Plastic inserts in the whole glove and the Kevlar patch will hopefully make them last longer https://imgur.com/gallery/qaeSL6v

1

True. I know tons of players use Jofa/RBK which I thought was pro spec. Just old gear they have become accustomed to.

https://imgur.com/gallery/7uim6m5 im shocked that pro players wouldn't be using the top of the line elbow pads. Aho looks to have S190 elbows. Is this common?

1

Awesome. I ended up buying the HG98 on sls. It's harder to find 13" gloves as I have small hands (I'm a girl lol). It should be a fine pair of gloves if it's designed for pros. Would have liked XP but these should be great. Yeah the 96 would probably be too wide for me as I use 13N franchise and prefer the 4 roll style Thanks so much everyone.

It's not hockey related... I slammed my pinky and ring in a car door super hard and smashed them up. I played with my franchise on the weekend but was nervous as the sides have no padding. They seem good on the back hand and thumb. My ultras suck period. I've taken shots off ten and have been bruised and almost broke the same finger I hurt now and had a painful one off the index finger. I'm looking for mainly heavy duty finger protection and definitely down the side. Someone else was telling me the 98 doesn't have a plastic insert. Is that right?

Ok cool. These ones don't but should they be more protective than my franchise and ultra Tacks?