Slate
Blackcurrant
Watermelon
Strawberry
Orange
Banana
Apple
Emerald
Chocolate
Marble
Slate
Blackcurrant
Watermelon
Strawberry
Orange
Banana
Apple
Emerald
Chocolate
Marble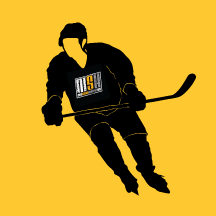 Content Count

24

Joined

Last visited

Feedback

N/A
Community Reputation
3
Neutral
Equipment
Skates

CCM Jetspeed FT1/CCM Tacks Classic Pro+

Stick

Warrior Alpha QX, Verbero Cypress V1000, CCM Ribcore Trigger ASY, CCM RBZ Speedburner, CCM SuperTacks

Gloves

Reebok 11KP, Warrior Covert QRL,Easton Stealth CX, Bauer MX3

Helmet

CCM Tacks 710, Bauer Re-Akt 75, Warrior PX+

Pants

Warrior QRL ProStock, Bauer Vapor X100

Shoulder Pads

Easton Stealth S19 ProStock

Elbow Pads
Shin Pads
Hockey Bag
Recent Profile Visitors
The recent visitors block is disabled and is not being shown to other users.
Unfortunately not, sold of my last pair recently.

Seems so. I do wear size 8 typically so it might have a chance of working for me, but definitely a bit of hesitation on my part now.

That was extremely informative. Thank you!

Any reason why? Can't find anything comparable at the $150 range.

Anybody have opinions on these. Want to get into Goalie and these skates have some good deals. I'm normally in a Jetspeed Player skate since my heel is on the narrower side and have about a normal/wide forefoot.

You can find FT1s in the $500 range if you look around. I got a new pair for $550 a couple months ago. I'd go that route and then replace the holder if you felt inclined to do so.

Did those already. No team reps even showed up to one.

Helmet: Easton Navy E400 with Bauer Profile III Cage, CCM Red Tacks 710 with cage, Warrior White PX+ with cage, Bauer Black Re-Akt 75 with Verbero Clarity Visor Elbows: CCM Super Tacks Shoulders: Easton Stealth S19 Pro Stock Shoulders Shins: CCM 21K Pro Stock Gloves: Easton Synergy GX, Easton Stealth CX, Bauer Supreme MX3, Bauer Nexus 1N, Warrior QRL Pro Stock, CCM HG14 Pro Stock, Reebok 11KP XP Pro Stock Skates: CCM Jetspeed FT1 Pants: Warrior QRL Pro Stock, Reebok MHP520 Pro Stock, CCM HP45 Pro Stock Sticks: CCM Ribcore Trigger ASY and a bunch of others but that's my go to right now.

Tried that, but still says pending. Oh well.

Hey guys looking for a team in the LA area. Preferably at Toyota Sports Center. I can play almost any night but prefer Fri-Sun. If you have a team at a rink nearby or south of TSC hit me up too. Player Ice Location: Toyota Sports Center or nearby Level: Copper/Bronze Position: Any at Copper, Forward at Bronze

That's a bummer to hear. Gonna be riding these FT1s for a long time then.

Seriously, I'm hoping it's tighter because I like the fit of my FT1s and if it got wider, I'd probably have to go custom due to my narrow heel.

https://www.apihockey.com/CCM-Pro-Jock-Strap They ship to the US ends up being around $50 USD shipped.

It's very close now. CCM finally unified their sizing so it lines up much better with Bauer now. I can't say I noticed a difference length wise. If there was one it was very small. Others might have their own comments. Old Jetspeeds definitely ran large though.

Another thing is superfeet can take time to get used to. When I used them it took me a couple weeks of my normal skating schedule to get used to them. Bottom of the feet hurt. I probably would've put you in a Jetspeed though, not a Tacks.