Slate
Blackcurrant
Watermelon
Strawberry
Orange
Banana
Apple
Emerald
Chocolate
Marble
Slate
Blackcurrant
Watermelon
Strawberry
Orange
Banana
Apple
Emerald
Chocolate
Marble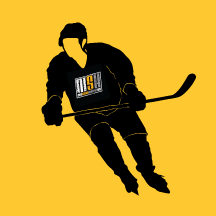 Content Count

30

Joined

Last visited

Feedback

N/A
Community Reputation
6
Neutral
Recent Profile Visitors
The recent visitors block is disabled and is not being shown to other users.
With regard to fit...I have a 34" waist and I also find Warrior medium a bit loose. I like everything else about the fit (and the pants) so I use suspenders. The CCM HP45...I wear a large and that fits more snug than the large CCM's. I don't know if other models of either brand fit the same way.

Many! I got Warrior Dynasty's just cuz they were $30 on clearance. Substantial so they'll last...no padding...just a belt to keep them up.

The shell is your best friend I'm on one team with Islanders colors but have one black and one red shell for my other teams. Cheap and work great...don't even realize I've got them on.

Not sure about the X v C designation. I agree...pro stock pants and gloves are beyond superior and often less expensive. Can't figure that out, but... Be aware...ProStock.com states on there site...NO RETURNS. Maybe verify with them. I got mine from Hockey Monkey, but get sticks from PS. Both have great customer service.

I'm not familiar with that Warrior line, but sounds like a good choice if it's trad-fit. I don't have experience with the HP70, but the 45 is the tapered version, so maybe the 70 for you? Still...coming from Cooper Islander pro pants (circa 1976)...the Warriors have that level of protection (no mean feat) with less weight. The extra padding HP...can't speak to that. Maybe go retail rather than Pro Stock.com so you can try on and return. Hockey Monkey will let you return pro stock items for credit. Good luck!

I'm going to suggest that you consider the Warrior Covert QRL. I have these as well as the HP45. The CCM is more snug but also shorter (even unzipped), but the protection of the Warrior is superior as the cost of a little more weight. This is especially noticable in the outer thigh and hamstring areas. I'm 5'9", 170, 34" and I wear M Warriors and L CCM. Still need suspenders for the Warrior, it's it. IMHO.

I found a pair of Warrior QRL Pro Stock at Hockeymonkey...gonna give them a shot. Warrior might be better for my physique with a short torso.

FYI...heard from them today...apparently they are still doing repairs. No idea what that web page is all about. I'll let you know how they do. Thanks again!

That's an idea. I'd like to know if they are in business first if possible. I appreciate the responses!

Yeah...hindsight. Now I'm just trying to find out if I'm going to get them back. Hope so...but...as I said...not my only pair.

So...I found them online. Did some research, and they seemed to be the easiest choice for me and they have a decent rep. (from what I read). I printed my packing slip, and shipped my gloves today. I wanted to send them an email, as I forgot to ask for my top hand glove to get an overlay, and I get online and find a page that says they are no longer doing gloves as of July 31. WTF? Is that true? The site that walked me through the shipping process said nothing about not being active anymore. Not sure what the deal is here. I tried to call but not picking up on a Saturday. Not sure what to do here. Worst case...they come back and I paid for shipping. Worst worst case...they don't come back, but they're just backups. Still...I like 'em. Thanks all!

Yup...actually...I have the world's coolest wife...she's my equipment manager...she got 'em for me

For anyone interested, I took the Warrior QXT 75 to practice on Wednesday night...bingo! After breaking down my mechanics and working on weight transfer in the garage all week...I finally started getting off consistent bar-downs that made me smile! I may go up to 85's again as I get stronger, but I was really liking the feel and control of a little more flex. Experimenting is fun, so...who knows. Wednesday night was the first time since my "comeback" that felt like everything came together. I walked out of the locker room and my wife was smiling...she said "You're back!" That's an awesome feeling! Thanks again everyone.

Found one of my old Sakic's in the basement. For those interested...seems to be a low-mid kick. I'm certainly not an expert on this, but what I can say...the curve is identical to the Warrior W03 Backstrom. I guess that's why I'm liking that stick so far. I still have to work on slapper mechanics, my other shots are hard and accurate with the W03 Alpha QX 85. Gonna try the 75 tonight at practice.

Well...I have found that the W03 curve is perfect for me. So...because I'm a scientist...here's what I have and will be testing... -Warrior Alpha QX 75 and 85 W03 Bauer Supreme 2s Pro 87 p88 Bauer Nexus 2N Pro 82 p92 CCM Jetspeed 85 McDavid (I'll say right now...don't like the curve). True XC9 ACF 75 Marner Was practicing in the garage today...I have isolated that my biggest problem is transfer of weight to my front foot and hip. When I started focusing on that, my shots immediately started getting off the ice and picking up speed. It is a very humbling experience to have to start at the beginning again. From 97mph and picking corners from the point to bouncing to the net...or missing...from 25'! It's all good though. I'm almost in tears every time I'm on the ice cuz I NEVER thought I would be able to do it again. Been skating 4 times a week since school ended (I teach middle school bio). Now I'm skating with college players at sticktime and keeping up. I have NO hands yet. That is the current goal. Have registered for my first league since...maybe 1997-98? Anyway...I really am grateful for your responses and it's awesome to be back in the game!