Slate
Blackcurrant
Watermelon
Strawberry
Orange
Banana
Apple
Emerald
Chocolate
Marble
Slate
Blackcurrant
Watermelon
Strawberry
Orange
Banana
Apple
Emerald
Chocolate
Marble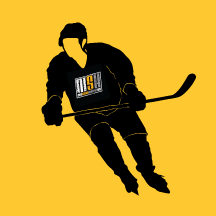 Content Count

437

Joined

Last visited

Days Won

1

Feedback

100%
Community Reputation
50
Good
Equipment
Skates

Bauer nexus 8000/Alkali shift+

Stick

Sherwood t90/warrior ak27 shaft Sherwood blade

Gloves
Helmet
Pants

Vapor x80/mission ac2/some old tours/WSI girdle

Shoulder Pads

Some low end Bauer circa 2005

Elbow Pads
Shin Pads
Profile Information
Gender
Location
Spambot control
Tacks AS1 new on flea bay ran me 100 out the door.

So the local ice rink is 10-15 away. There is another 25min. I am currently driving my kid to the 20 min one due to better programs. With that being said he still has skating lessons at the local rink, we do stick and shoots, and I play there once a week. To play roller the outdoor rink here is 15 from our house and I travel once a week 1 hr each way to play in a league in another town. When I was a kid the closest rinks were 45-1hr away. Also take into consideration if your kids play where does the league have games at. Here most of them are an 1 to 2 hours away with a couple being in the 3 hour range. Our local rink doesnt even have inhouse for the kids. There are several parents here that drive their children 2-2 1/2 hours each way several times a week to play on various elite teams Pittsburgh. There are also parents that won't even drive 25-30 for the in house league. So there kids dont play anymore. So to answer your question I guess its personal preference.

Good sale of stallion gloves and sticks currently

We often play more than a couple hours several times a week. I also dont like when the blade is worn real thin.

Looks like a pack of partial insoles? With varying thickness I would guess. Same function as shims? With a less permanent application making them easier for the end user to adjust? Would that present a problem with fitment of the boot and even heel lock? More questions than answers.

Then it may be worth it. We play outdoor at least a couple hours a week if not more. My shafts are made for replacement. A couple guys just use broken one peices cut the blade off and put the replace ment in the other end.

Nothing newer than two years old. I dont mind changing blades grew up in the aluminum era. Takes about two minutes. I honestly cant justify a 50 dollar or more stick. I will wear out in under a month out doors. Blades are cheap in comparison. Just my two cents.

I continue to use a two peice with abs outdoors. Indoors I use the same model stick i use for ice hockey. I tried a one peice with abs blade from ccm and alkali. Honestly I think my old warrior shafts with the abs blades from Sherwood are lighter and more responsive.

I have used super reds last a while no complaints. Son had abec7 from inline he liked them. Wasnt impressed with labeda swiss. These didn't last long. Currently running yellow jacket stingers. So far so good. They are a definite up grade from the hilo abec7 the skates came with.

I will look into them. It looks as though they have a soft toe. Is that correct?

I would imagine. But my cheap but is looking for the old ones to go on clearance. Or at least not drop the full price only for them to be on sale the next month.

Dont missions still have vents out the side too. Heck even first gen missions had vents on the instep(yes I know I am dating my self). The old mission gloves had vents in them. Come to think of it so do the newer gen missions.

These look intriguing. I am in the market for new skates. My ice are vapors and alkali shift for inlines. How is the fit? Also concerned with the height and boot lasting because we play out doors alot.

So we are 100% sure next year? I am in need right now.

We do get fill out an eval at the end of the year. The chair person or what ever his position is is stepping down. Next year's U10 will be on smaller team I beleive. I think the fear is this will continue.