Slate
Blackcurrant
Watermelon
Strawberry
Orange
Banana
Apple
Emerald
Chocolate
Marble
Slate
Blackcurrant
Watermelon
Strawberry
Orange
Banana
Apple
Emerald
Chocolate
Marble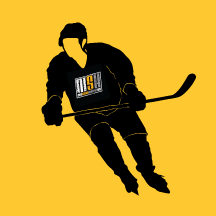 Content Count

2317

Joined

Last visited

Feedback

0%
Community Reputation
0
Neutral
Equipment
Skates
Stick

Warrior Dolomite/XX shaft with Z-carbon blade

Gloves
Helmet

Bauer 8000 with 8500 grill

Pants
Shoulder Pads
Elbow Pads
Shin Pads
Hockey Bag
Hello, Been a while isn't ? Well.. I'm getting old school, I have 3 pair of pro stock RBK 9K 8D, 2 pair of Vapor XX chicago that I get repalm and my infinite stalk of Z-carbon Sicore Iginla blade loll !!! Still, ACM composite is closing and selling one piece for 60$ a pop close to me.. I'm thinking about go take a look but would like some review. who are they ? To my knowledge, the stick will be label-free, just carbon fiber which IMO looks pretty cool haha. I believe they produced stick for ccm/rbk right ? So, would it be comparable to the high end stuff or more like the cheap 100$ twig they sell ? Thanks for the input :)

when will iggy be available ?

I compare them because the main goal of these 2 products is to OUTPERFORM the regular ss blade.

So I got a sweet deal at 70$ shipped. If I consider new steel for my rbk, that needed to be changed, would run me for around 50$. It only cost me 20$ to try the new blackedge. Will try to let you know guys once I get them contours. I had t'blades before, I hope they are not as gimmick as t'blade were. Cool holder but never did they lasted 5x longer than regular blade so the price difference was huge

Is this going to be like the t'blade.. in 2 years you will never heard about them ?

The way you talk JR, the DET seem to be a lower quality product than the wavebridge. is there a problem with the DET foam??

To which kind of skate does the synergy/stealth line fit like?

uuumm with that you said DS.. i think i will actually wait to change my shoulder and elbow pad.

Anyone seen that tight fitting shirt that look like the rbk triple impact?? Would it retail less? should i return my rbk and wait for the itech?

Which of the vector or 9k is more comparable to the vapor XX?

DarkStar- Do the thumb split too? ala vapor? -fit: are they tight like XX or looser like XXX? And JR or you, can you explain me more what is that ''damperzone'' actually? is it an extra layer of palm?

With christmas gift, i have enough to buy a new pair of glove, i'm using the XX but i want to try nylon glove, since i couldn't find a pair of pro stock XX. my choice was the XXX. What would be the difference between an 9k and XXX ?? My XX aren't dead anyways, but it would'nt hurt to change them LOL!

hey Jr, did you been able to put your hand in one of those 9k glove? if so, how do they feel, compared to what??

why in the hell, not a freaking pro use the strech palm but on 2 of their 3 top end glove bauer use this palm. In my opinions, the strech palm really strech and make the glove ultra soft.