Slate
Blackcurrant
Watermelon
Strawberry
Orange
Banana
Apple
Emerald
Chocolate
Marble
Slate
Blackcurrant
Watermelon
Strawberry
Orange
Banana
Apple
Emerald
Chocolate
Marble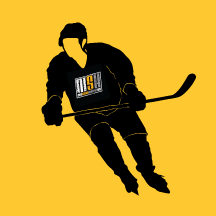 Content Count

103

Joined

Last visited

Feedback

0%
Community Reputation
2
Neutral
Recent Profile Visitors
The recent visitors block is disabled and is not being shown to other users.
Does anybody know how pro stock Mako's differ from the retail version? Also, is anybody able to figure out the tag in mine? Are they pro stock?

Did anybody here switch from Mako II's to True by any chance?

Thanks for your reply, I'll be on the lookout then for a pair in size 9. Another question relating to the Mako's, can the extendon guards be replaced?

Hmmm... so I dug out those old Synergy skates (they are a 9.5) and they fit me super snug, even unlaced. My toes touch the toe cap. I still wonder if the Mako's will fit similar...

Yep, pretty accurate. I do wear my shoes snug, but not tight, then again the sizing varies even within brands... I wear anywhere from a 9 to a 10.5. My size 10 Red Wing Chukka boots that fit me very well (they were a bit tight at first) say 28cm on the label. I do remember those Synergy skates fitting fine, not loose but also not super snug. The Razor Blade holders on that skate were a size 288, while on my current skates they are a Tuuk LS2 at 280.

Thanks for your reply guys! My feet meassure 27.8 cm (left) and 28 cm (right) and I used to have a pair of Synergy skates way back when they were first released (2005ish?) and they were a size 9.5 US. I do wear a US shoe size of around 10 usually. So I probably should be about a size 8.5 or 9 in Makos, no?

I have two questions concerning the Mako skates: Size: In the experience of those of you who used them, do they run true to your shoe size? Did anybody actually order from that ad on Facebook and receive their skates? Thanks for your help!

Mine also took around two weeks from scanning to delivery.

2

I see! I completely understand, it's best to try as many as you can. I can only recommend the VH/True skates, I have difficult feet myself and the True's are the first skates ever that fit my feet like slippers.

Are the VH/True skates not an option?

I used to have the Quest 1 skates too and quite liked them but eventually switched to Easton (Z-Air Comp, Synergy) then stopped playing and now bought the VH/True skates, which in my personal opinion are the best fitting most responsive skates I ever had. I seem to remember that the Quest skates were quite heavy and as stated above quite narrow.

Thanks for your replies guys! So the Warrior and Eagle gloves seem to get a lot of love here. How is their fit, as I stated, I don't like snug fitting gloves, they have to fit somewhat loosely. Has anybody ever used the True gloves? I do like the Z-Palm concept but wonder if it works in real life. @stick9 I would re-palm the Bauers but there are also threads coming loose on the fingers and other parts, the quality is just really awful...

I'm on the lookout for new gloves, I recently got the Bauer Vapor X800 gloves, because they were super light and fit loose, but the build quality on these is absolutely awful and the palms are already starting to fall apart. So, does anybody here have recommendations, for a very light, loose fitting 14in. glove that won't fall apart after a couple of weeks? I do like the idea of the True XC9 with Z-Palm technology but haven't read a lot of reviews, besides what was posted on here...

So, had my first skate in my new True skates today (after baking them) and I gotta say WOW! People who said they are comfortable certainly didn't exaggerate, I never had the experience that a skate fitted perfectly from the get-go, these feel like slippers, no pain or sore spot at all. The Step Black Steel blades with their higher profile take some getting used too and I have to say that the True skates aren't the lightest skates I ever had, but boy are they comfortable... I definitely see why people love these skates so much. Concerning the overall build quality, yes, they aren't as perfect as you run off the mill Bauers or CCM, but heck they are handmade in Canada, rather than some sweatshop in China or Thailand and in some areas you see the manual labor that goes into these skates, so I don't really mind. I'm sure VH/True will work out those kinks with time.

I've heard a lot of complaints about the LS Edge from fellow players, the blades apparently often start to get kind of wobbly. I've been using Tuuk holders for many years, so I chose to go with them instead of the Step holders, even though the Steps seem to be good.