Slate
Blackcurrant
Watermelon
Strawberry
Orange
Banana
Apple
Emerald
Chocolate
Marble
Slate
Blackcurrant
Watermelon
Strawberry
Orange
Banana
Apple
Emerald
Chocolate
Marble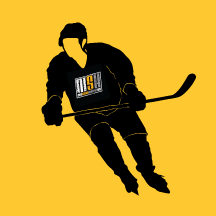 Content Count

1488

Joined

Last visited

Feedback

0%
Community Reputation
0
Neutral
Profile Information
Location

St-Jacques (Edmundston), N-B, Canada

Interests

I am a pretty active guy, play hockey, train, run, play roller-hockey. I listen to various bands like Pearl Jam, Dream Theater, Tool, Incubus, Nirvana Lifehouse, Iced Earth, Opeth and Rush.
Nice stuff about David on RDS right now. They went to St-L to interview him.

Does that mean that David will buy the board? Kidding, congrats to you David. Hard work really does pay off.

Yeah same for me, I was so psyched about seeing David play in Montréal. I thought for sure he was in the trade and from that RDS interview, he thought he might be a Habs also.

Last summer I was in Calgary during the Stampede and me and my friends were on the munchies and decided to go to a Needs Market. While I was at the cash I turned around and I see a huge tall red headed guy dressed in a cowboy uniform who was swearing on his cellphone. It was Mike Commodore. Pretty funny seeing him dressed in something else than a house coat. He was pretty funny. I forgot to say I also met The Rocket a couple years before he passed away. So quiet, it's probably the most detailed autograph you can ever get. He takes like 25 seconds per signature.

David's goal was the best goal so far in the season on RDS. Good stuff!

Congrats David, I was watching the results and I screamed like a MoFo when I saw he got the hat trick.

I'm gonna go see my first ever Habs game at the Bell Centre march 27th against the Devils, boy do I have a long time to wait.

According to RDS.ca, Tuesday at 10h30 AM, Thursday at 17h30 PM, Saturday at 8h30 AM and 17h30 PM.

David is on the Académie McDonald right now, nice moves doing the Kovalev thru the puck stickhandling and flipping the puck over the stick.

David is on the main page question for RDS today and he is currently leading among the candidates. Question is what former QMJHL player will get the most points this season.

Victoria Salmon Kings and the new Ducks farm team, the Chops.

Maybe JR knows or Kovy, or maybe David himself, but did he get Kovalev's stick after the game like he wanted to??

There you go, David is playing against his idol.

Dad was just on RDS, they have been talking about David on and off for about an hour and a half.