Slate
Blackcurrant
Watermelon
Strawberry
Orange
Banana
Apple
Emerald
Chocolate
Marble
Slate
Blackcurrant
Watermelon
Strawberry
Orange
Banana
Apple
Emerald
Chocolate
Marble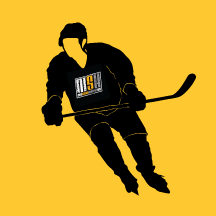 Content Count

1217

Joined

Last visited

Feedback

0%
Community Reputation
0
Neutral
The problem in rinks is that they grind the heck out of the blade, so the profile is gone pretty quickly. But even at home where you are grinding off just a little of the blade with each resharpen, you can develop a bad habit and put more force on the skate blade at one point than another, and that may eventually screw up the profile. Just concentrate on applying UNIFORM force to the skate during the entire blade pass. You can get a piece of cardboard and trace out the blade profile when they are new. Then a year later (assuming your kid does not break blades as quickly as mine did) you can compare present to new, and makes some adjustments.

I do not know what the industry standard is, but it seems to take off more metal when you go against the direction of the wheel spin. So I used to go against the wheel for the first passes, and at the end I would move the skate with the wheel spin direction for a finer finishing grind. For some reason my son often had big divots in the metal edges (must have been a lot of grit in the rink he played at), So I was always grinding to remove those divots as the first step. As far as the blade heating up when grinding out those divots--you do not want it to heat up. I found that a damp cloth cooled it right down, if needed.

From a technical point of view, the biggest problem a dad will have is that he will tend to distort the profile of the skate. The rocker, and the point of balance, all are pretty important. If you screw that up, you will be leaning forward, or falling backwards all the time. Over many home sharpenings, this can happen pretty easily. If you put a little more pressure while grinding at the start of the pass, and a little less pressure at the end of the pass, then after 100 sharpenings the front will be much lower than the rear, and you will be leaning forward! That said, the average yokel at the skate shop does not understand this either, and he is likely ruining your skates that way too!!! Probably the best way to go about it is to get a custom profile done at a really good shop, maybe one with a cag machine or some other profiling way, half-way thru the season. But there is nothing like having Johnny say, at 7AM on some summer sunday morning just before a big showcase: "dad, my skates are really screwed up, can you get them sharpened before the game" and find out there is nobody open. If you can just leisurely stroll to the basement and spool up the stone...priceless.

1) they don't have a machine, or 2) they are not mechanically inclined (most moms, some dads do not qualify here) For 10% of the moms and probably 60% of the dads, it is no big deal.

hogwash! If the blade is bent, it is almost always bent in 1 place, just put it on the edge of a wood table and bend it back. You would notice that by measuring the blade edge heights, and noting that they varied in height from toe to heel. I conjecture that a dad who is a little handy, with a home sharpener like a wissota and something to measure the blade edge heights will, within 2 weeks, be cranking out FAR BETTER grinds than the local yokel at the skating rink! This is becuase the local yokel NEVER uses a tool to check blade edge parallelism, and SELDOM redresses his wheel. The result are skate shapenings where one blade is 4 thousandths" higher than the other, and the kid falls every time he turns in one direction on the ice. What is more important, if you have a serious skater, he is going to want a custom hollow radius based on his ankle strength and weight. Try getting from the high school kid grinding skates at the rink! He has his stone set at 3/8" radius to please all the kiddies there, when you may need 5/8"! There is nothing particularly frightening or hard to learn to get a good sharpening...just attention to detail and a soft touch. I am not saying that some guy who has been doing it for 20 years and still cares about his quality will not do a superior job, or some guy who has a CAG1 will not get more consistent profiles. I am saying that, on the average, rink sharpening is very poor quality, and you could do better at home.

If you have one of these: http://www.pro-filer.com/hdi/ and the blade is not bent, it is actually pretty easy to do!

This is all great for David, but I think the lewy fans would sacrifice a couple of cows and goats to see him back in the lineup!

That is not him. I think you are correct. That looked like the home hardware/chl top prospects game, where David was #17, not #19.

Yes, that kid can score! Clearly superior to Voracek or Gratchev!

It always amazes me how much parents will pay for camps or fancy gear or a special radius, but never pay a dime for one-on-one skating lessons!

In general, if your skates are chattering when you try to stop, your radius is too small. You can probably turn on a dime but can not skate very fast in a straight line (too much friction between blade and ice). If you constantly are "losing and edge" when you are doing a turn, your radius may be too big (too flat). You can probably skate very fast in a straight line, since the skate blade has very little friction with the ice. The heavier you are, the flatter (bigger) radius is probably your preference, since your added weight lets even the flat blade dig in on the tight turns, and you need the flat hollow for less resistance to keep up with the lighter guys for speed.

For those of you who are wondering "what the heck are they talking about?", the hollow radius is the radius of the rounded part of the grinding stone that the skate sharpener uses. There is a tiny diamond dressing tool that they pass over the stone while it is spinning, and it makes the grinding stone have a curved edge. A 3/8" radius is VERY rounded, while a 1" radius is almost flat. This drawing should help: http://chuck-wright.com/Skating/blades.html In the drawing, the radius we are all talking about is labeled "ROH".