Slate
Blackcurrant
Watermelon
Strawberry
Orange
Banana
Apple
Emerald
Chocolate
Marble
Slate
Blackcurrant
Watermelon
Strawberry
Orange
Banana
Apple
Emerald
Chocolate
Marble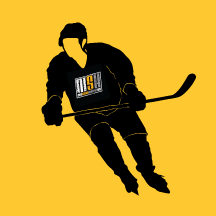 Content Count

709

Joined

Last visited

Days Won

9

Feedback

100%
Everything posted by Sniper9
Was gonna say the same. Stuff seems to work really well

I went from 1/2 to 9/16 but eventually went back to 1/2. It really depends on the ice quality for me but 1/2 seems to be a good hollow for me overall. I tried 5/8 but bc I'm only 165 lbs i felt like I was slipping all over the place.

I thought the new tongues did have a plastic insert that made it thermoformable.

I know vh recommends loctite super glue but I'm sure any type of super glue or gel super glue would work. I personally havent had to use a shoe shorn. I have one in my bag but never had to use it with both skates I've owned.

They've been pretty consistent with issues regarding glue residue etc lately, from what I have seen online at least. Still see some pretty bad stitching and eyelet placements though.

Are you having issues with the tendon guards coming loose? I've never had any issues, and generally you shouldn't unless you push on them when removing the skates. The footbeds will always be meh. Every skate out there comes with garbage footbeds. At least with trues the arch support it built in so essentially you only really need something that will cover the rivets and provide some cushion. Some grip on the footbeds would be nice though. What I think they need to change is how the tongue attaches to the toe box. Something more than a few stitches on a small plastic tab. The loop Velcro on the tongues are also garbage. After changing the position of your tongue a few times the loop starts to fuzz out pretty quick. Would be nice if they used s better loop velcro and in combination with maybe a snap or button to keep it locked it a bit better.

1

It's funny how many shops don't know about this. I literally emailed every major hockey shop in the vancouver and all said there was NO way to fill the holes of my skates and re drill holes... I specifically asked regarding my first pair of true skates so I'm not sure if they just didn't have experience working with the one piece boot vs ones with outsoles, but it would seem like the idea would pretty much be the same and wouldn't matter whether the skate was one piece or not.

Cool thanks. Is there an option for something even thicker than the 3/8? I'm guessing they probably could do it upon special request... I'm thinking of getting the sniper tongues in the future to replace the true tongue since they are cheaper where I am, and also I like the extra length at the bottom that would cover the entire toebox area

Previous. I thought the new tongue was just a thinner tongue option available? Or has it replaced the previous altogether, and there is still a thin option available.

Anyone know what the actual thickness spec of the standard felt tongue is? Is it similar to the thickness (3/8") or the Nash tongues.

Bc any hole that has to be expanded had an increased chance of not staying in place as long as a virgin hole (twss) as it allows for excess movement during impact or vibration etc. Definitely looks off centered from the heel.

The pics looks like normal game wear. It's hockey. You aren't going to get the same wear spots and incidents with every stick. Skate blades will cause anything from light scratches to deep chunks depending on the circumstances.

Hopefully the holders and steel you got match the size on the skates . Or did you get them to predrill for the xs in 246?

Enlarged rivet holes is a endless prob. It's why most newer skates with carbon soles have problems. Esp with true. Swapping holders that don't line up completely, ur risking constant rivet issues. That's what I had with my old pair of trues. Now withe my current pair where they were drilled for the holders I have I've had no signs of any rivet issues after a month, whereas I'd have loose rivets after almost every game before.

What you decide to do if he can't fix it is entirely up to u... But the fact they mounted it the way they did shows they probably aren't reliable or knowledgeable to fix it any further. If they can't fix it if personally out the 254s back on and try to sell the skates on sidelineswap etc. But that's just me.

Honestly. Get new skates... And if they happen to be 6.5 go to a reputable place or send them to JR to have an oversized holders mounted. I could be wrong but it'll be hard to fix your situation bc of how closely the holes are drilled, but only someone who knows what they are doing will be able to tell you. If you fit a 6.5 in ft1 then I think you were always a 6.5. the length doesn't change or stretch over time. What size shoe are you. I am a 9 and wear 7 skates. Everyone I know that wears less than two sizes down from their proper shoe size say their toes don't brush at all while standing which indicates they can size down, but it's also personal preference to a certain degree. Where r u located.

Was there a reason why you wanted to up the size?

Only one way to find out. But since it's in your head already you're probably gonna "notice" it whether it's really there or not .. We're the original holders 254 or were they 263?

Then you should show him your skates bc they aren't in the same position. Especially when u can see extra holes were drilled in one and not the other. Want sucks is I don't think there's much u can do at this point. Maybe epoxy the holes and re drill new holes altogether. But not sure how well it'll hold since the holes are all so close together ... And the carbon insole is also pretty beat up... Not sure if you will notice it on the ice but just looking at the left skates rivets I don't think those will hold up very long either.

Did u ask why one skate had new holes drilled while the other didn't?

You shouldn't gauge it off your shoe size since that's not standardized throughout different brands. Your best bet is the sizing on a skate brannock. If I fit junior sizing, I would have opted for the retail jr sizes (if available in your area). I'm sure your fitter could order a retail size x in jr too, but I could be wrong. Getting oversized holders is also an option if you didn't want to go down a holder size. But at this point I guess you'll have to wait and see. If you end up getting skates too big and what smu got, return them and make a fuss. Not sure if true has trouble making jr skate sizes for adults bc the Sr boots need to be stiffer or constructed to bear the extra weight... But it seems to be an issue the smaller the sizes are....

Have you done the true bake method by using shrink wrap and tensor wrap? That should be a decent compromise. My uncle who is the manager of a LHS bakes the ccms and Bauer a bit longer than their suggested 2-5 mins and does a very thorough fitting with his hands like the old true method with the palms etc. I still can't believe CCM recommends you bake their skates for only what 2 mins?? That's nothing.

Ya I've always read that people felt the true holders and or skates were more forward pitched... Maybe it has more to do with the eyelet location on the boots? I noticed that the way they are positioned (top eyelet lower than other skates especially the taller as1 boot) it forces you into a more forward knee bend without having to drop an eyelet. That's the only time I felt a bit toe pickish when I first stepped k the ice, but it wasn't something I struggled to get used to.

My current pair of Trues I had the SB holders put on right away. I only had the true holders on for about a couple mths for my first pair of Trues back in 2017. I honestly didn't have any issues with the true holders performance wise. The only reason I went to SB this time was bc I just bought brand new step blacksteel for my as1s and didn't want to waste them. It didn't make sense to have them collect dust and spend another 140+ cdn on blacksteel for the true holders which were special order with a wait time of about a month.

1

When the holder was first released to the GP step was available for sure. There were even pro stock ones available on sideline before the release date with step. I remember checking around that time and tydan was also available.