Slate
Blackcurrant
Watermelon
Strawberry
Orange
Banana
Apple
Emerald
Chocolate
Marble
Slate
Blackcurrant
Watermelon
Strawberry
Orange
Banana
Apple
Emerald
Chocolate
Marble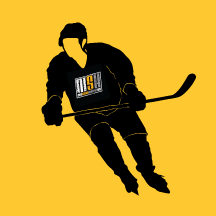 getthekidthepuck
Members+
Content Count

118

Joined

Last visited

Feedback

0%
Community Reputation
28
Good
Equipment
Skates
Stick
Gloves

easton pros tampa pro stock

Helmet
Pants

easton pro 15 pens pro stock

Shoulder Pads
Elbow Pads
Shin Pads
Hockey Bag
Profile Information
Gender
Location
Interests

Family, hockey, Hamilton Tiger Cat's, Craft beer, golf, baseball,mental health,union member, U of Windsor alumni

Spambot control
no p91's offered, not happy about that!

lol I never really did even when I played a high level of hockey. I play old timers now and I would rather set people up!

Update, Hey Guys picked up the sticks last night they were as advertised. Pretty good deal considering i was going to buy and original total one and orginal apx in those specs for 400. Thanks for your help guys. I dont shoot only pass pretty much so these will last me a couple seasons!

The 1x lite's he has are 70 flex I believe. I am buying the 77 flex ones

Just talked to the guy, I am getting 4 1x's for 400..not too shabby.

the sticks werent what he told me they were.

lol yeah thats him or the person he posing as.

Thanks for the feedback guys, have some red flags with the seller. Waiting to see if he sends me a picture of the actual sticks he's selling, he claims they are 1X lites. I am am bit suspicious and it's a two hour drive to pick them up. Will keep you guys posted thanks for the feedback!

Thanks man, would 400 for 3 of the be a good deal? CDN dollars

Hey Guys, Could you please tell me about this pro stock code ill share the link. Is it 1x or 1xlite https://www.kijiji.ca/v-view-details.html?adId=1451363445

Jesus I have a beard and like craft beer and use a Drury, i guess i am a hipster!

How is a Drury a hipster pattern lol? Its been around for ages and its what OG's use!

Hi Guys, I found a CCM 40 k with 75 flex and p36a, sticks in these specs are very difficult to find. Was the 40k a high end stick? I dont remember it and CCM has a bunch of k sticks. Its brand new for 50 bucks Thanks Guys.

I think LK means its a Team Stick.