Slate
Blackcurrant
Watermelon
Strawberry
Orange
Banana
Apple
Emerald
Chocolate
Marble
Slate
Blackcurrant
Watermelon
Strawberry
Orange
Banana
Apple
Emerald
Chocolate
Marble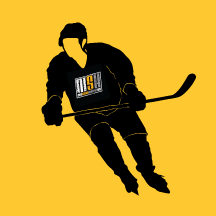 Content Count

433

Joined

Last visited

Days Won

4

Feedback

100%
Community Reputation
57
Good
Equipment
Skates
Stick
Gloves

CCM Pro, Bauer APX, Eagle PPF

Helmet
Pants
Shoulder Pads
Elbow Pads
Shin Pads
Hockey Bag
Profile Information
Gender
Location
Spambot control
I wear Jofa 9025s. Reebok made them as the 3k (or 12k?) for a while, too. No bicep guard = less bulk.

The online auction listings are up. https://e.givesmart.com/events/7AD/i/ The hockey stick chairs were made by Your Humble Narrator. They used an old photo from last year, though. PM if you prefer actual pics.

1

Dawg Bowl VIII - EDGE ICE ARENA Littleton, CO 6/21 – 6/24 This year the Dawg Bowl Auction is On-Line and it's OPEN for bidding. Text DAWGBOWL to 52182 to get started. Platinum Division – this year's platinum division includes several current and former NHL pros along with top division players as well. We anticipate two Hobey Baker winners, six former DU captains and upwards of 25 current and former NHL players. Our top team, the "Mainline West Top Dawgs" play their first game at 7:45 pm on Friday. Survivor Game – this is the highlight of every Dawg Bowl and this year is no exception. This is a game played/refed exclusively by men and women that have overcome life threatening injury or illness. The theme of this year's powerful game will be the Humboldt Broncos as teams will be wearing replica jerseys to honor this brave group of young men. This is an absolute must see and it occurs at 3 pm on Saturday, June 23rd. Sled Hockey Exhibition – directly after the Survivor Game the another group of hockey heroes will take the ice in sleds! The players will include some of the world's top sled hockey players including US national team players. Be sure to check these guys out, honestly amazing! Del Taco Night – once again Del Taco has stepped up and will be provide a complimentary taco/nacho bar on Friday, June 22nd. This will be set up in the bar area starting at 5 pm. BBQ – our annual BBQ is getting bigger and better as it will now include breakfast burritos courtesy of Dakota Ridge High School Hockey on Saturday morning. Moe's BBQ rolls in after that and will be serving until they run out!! Live Bands – we once again have live music on Saturday with the Power Flushers performing at 12-12:30 pm and Deja Voodoo taking the stage at 6 PM. Silent Auction – we once again have an incredible array of items that will blow your socks off. This year the auction will be online and very easy to sign up and bid on. The information to access the auction is listed above and on the website. Check presentations – we are anticipating three emotional check presentations throughout the weekend. Those will all occur during and around the Survivor Game. Facebook – please "like" our Facebook page (Dawg Nation Hockey Foundation) as this is the best place to find up to the minute information.

Didn't Louisville(?) make wood blade with a similar bend in the hosel years ago? edit: it was hespeler. http://www.schoolyardpuck.com/2010/07/tblfan-ub-offset-blade-review.html

I know they're made in the same place but I agree with CTB, the Grafs just feel different somehow. Tracer count doesn't matter.

Sherwood gloves and Cooper shells are sold. Tackla lowers, RBK 9k girdle, and NY Islanders Edge socks are all that remain.

That brings up the same issue as the grip/stretch tape, though. I prefer something that lasts longer than a game or two without reapplying.

I think I confused terms Is this what you're referring to as grip tape? https://howieshockeytape.com/products/white-stretchy-hockey-grip-tape I always referred to it as stretch tape. In my experience, tackimacs are as easy on palms as the grip/stretch tape listed above but last much longer. Traditional hockey tape is harder on palms than either of them.

I switched to tackimac just because it was less abrasive in my palms than grip tape.

Lefty blades went to PIAS.

Similar to OzziesDad, I cut one tackimac into several pieces. The electric tape keeps it snug without glue so they can be reused.

DU lowers are sold. Final price drop before I move next week.