Slate
Blackcurrant
Watermelon
Strawberry
Orange
Banana
Apple
Emerald
Chocolate
Marble
Slate
Blackcurrant
Watermelon
Strawberry
Orange
Banana
Apple
Emerald
Chocolate
Marble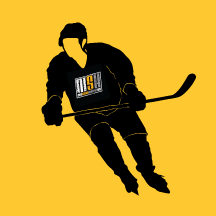 Content Count

395

Joined

Last visited

Days Won

1

Feedback

100%
Community Reputation
14
Good
Equipment
Skates
Stick
Gloves
Helmet

Bauer 4500 with Oakley Pro Straight visor

Pants
Shoulder Pads
Elbow Pads
Shin Pads
Hockey Bag
Profile Information
Gender
Location
Spambot control
I work in the home automation/AV industry, we have an install coming up soon with a client who has a Gretzky memorabilia collection supposedly worth upwards of $1Million. My coworker who walked the job last week told me I'm gonna freak once I get there, can't wait!

I used a P14 for a while and generally liked the curve, but couldn't get used to the shorter blade. Ended up going back to my trusty E28/P92 patterns full time after.

Might be tough to track one down since they stopped making them probably over a year ago but the Combat Jagr curve was exactly what you're looking for: squared toe shape and a nasty hook at the end.

Google chrome has an app called Stealthy that worked for me last season so that I could watch the Kings when they had early East Coast starts and I was still stuck at work. It's a bandwidth hog, but once you get the feed up and running you can disable it and watch like normal again.

I have both, at the moment still play my PS3 more but that will change once GTA V remastered comes out for PS4. Graphics comparison is no question, PS4 games look great, I currently have Infamous: Second Son, Metal Gear Solid Ground Zeroes and The Last of US remastered, which looks insane running at 60fps on PS4 compared to the PS3 version. The one thing I'm not happy with is PS4 has no media streaming capability or the ability to install movies/music directly onto the hard drive of the system. Why they didn't implement that racks my brain. Also the light bar on the DS4 controller can get kind of annoying when you're playing in a dark room, but they finally added the capability to dim it a little because it was way too bright at default settings. I've been a PS+ member for about two years now also so the "free" games once a month also is nice since some of that have been pretty good.

Gamecenter Live streaming for me through Roku, PS3 and PS4 all look fantastic in HD, waaaaaay better than DVD quality. They improved the streaming quality through those devices last season and it was a noticeable difference from the 3 seasons I had it before. There's more replay options when using it through PS3/PS4, but for some reason the stream stutters a little more than when watching on my Roku in a different room. Either way I love Gamecenter and the ability to pretty much watch games anywhere.

Awesome, snagged an original Black/Red Dynasty 75 flex in the Kremlin curve for $39 shipped.

That doesn't really make any sense, all of Bauer's top end retail sticks you can clearly see the carbon fiber outer layer through the paint, where would they "hide" the old graphics? Old graphics would overlap with new ones...sounds like that sales associate had a bad case of "talkingoutofhisass-itis".

Doughty's been using an E28 pattern since around 2009, before that he used a pretty standard heel curve.

cemetery replied to cemetery's topic in Sell

C29 was the pro stock One95 code, G3 is a whole different flex profile/build similar to the Nexus.

Easton pattern E35 is a Warrior Gionta clone, the HockeyMonkey pro stocks with it were labeled Malkin in LH and Bieksa in RH, neither are their actual pro stock curves.

cemetery replied to cemetery's topic in Sell

cemetery replied to cemetery's topic in Sell

Nope! I take two sticks to every game/pick up...even if I only use the backup stick for one shift both are getting a fresh tape before the next time on the ice.