Slate
Blackcurrant
Watermelon
Strawberry
Orange
Banana
Apple
Emerald
Chocolate
Marble
Slate
Blackcurrant
Watermelon
Strawberry
Orange
Banana
Apple
Emerald
Chocolate
Marble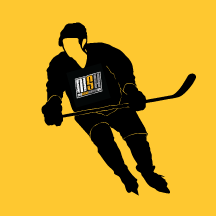 Content Count

3010

Joined

Last visited

Feedback

0%
Everything posted by Sven
You bet, sounds good... Give us some words about yesterday and even better: get your bro on some online PC soon :)

So, he indeed just got some pylons after warming up and started a stickhandling show after everyone was back in the lockers or how did that happen? And a video would be the cherry on the cake! (Positively said)

I actually was hoping he lands everywhere but in St. Louis.. but well NHL is NHL so best wishes and congratulations.

Alright, is "NHL Network" broadcasting over the internet? Or anyone else like CBC (which was so fine while the playoffs to watch over the internet)? Edit: If someone wants to see it, check this website: http://www.myp2p.eu/NHL.htm you can watch it via SopCast. Not illegal.

What time is the draft? Is there a live coverage? Edit: Round 1: Fri., June 22, 7 p.m. ET, Versus, TSN, NHL Network Whats that time in a GMT+1 timezone (central europe)?

They are still ok, bigger would be worse. Nice, nice stuff. The gear appears to be very new and gently used, so to me it ooks like either a top earner or a small lottery win.

Nice! One of my favourites. Is this your first XN10? Yes, its the first one. Feels fine so far and holds up nicely as well. I think, this was a nice snag! Paid about $50 (new).

My new stick: Just some chipped paint.

I can hook you up with a team germany jersey. PM me.

Yeah! Unfortunately not physically.... :) (Ahhh guys dont even THINK taking that one serious )

I want his game or practice jersey... used by Perry :D

Also, a nice read. I always feel a bit of pride when i read articles containing words about DP. I mean, i just know this nice guy over the internet, but somehow I KNOW HIM! :P Its pretty nice to see, what happens if you got talent, dedication and will. It will pay off. Edit: Please, check this one out: http://www.modsquadhockey.com/forums/index...mp;#entry442649

Resize the pics (or just post the link), unless you want to get a warning for oversized pics. Got one myself, so i know what im talking about ;)

It looks awesome, keep that in mind. I appreciate DIY stuff so much.

"Hejduk" sells that very visor (or maybe extremely close to this one) retail.

Wow, thats flawless. In my view the (optically and for me also protection and performancewise) best visor out there.

So like a typically north american hockeyplayer? :)

You are so right! I gotta admit, i did not notice it, cause they just did not feel like new gloves. I love them and i love the fit. Just wearing them and stickhandling in the house is a blast. Although, i dont feel any improvement/use of the fingertip-dots. I like the shins, by the way. Ah yeah, get an Intake or 8k. You are someone whos into good looks, so trust me! And push the visor a bit more out (spacerwise).

Of course! It killed me laughing.

Mack, how are the ak27's working for you? Just being curious.