Slate
Blackcurrant
Watermelon
Strawberry
Orange
Banana
Apple
Emerald
Chocolate
Marble
Slate
Blackcurrant
Watermelon
Strawberry
Orange
Banana
Apple
Emerald
Chocolate
Marble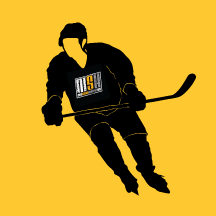 Content Count

60

Joined

Last visited

Feedback

0%
Community Reputation
1
Neutral
Profile Information
Gender
Location
Spambot control
Floorball sticks are great. My son started using one after his coach ( a hockey Canada VP) got them for his team a number of years ago. He still uses it 8 years later after several size changes of course. They picked up the idea in Finland/Sweden apparently. www.salmingfloorball.com I have seen them at the Hockey Monkey store. Can be used in the house as the wiffle ball doesn't mark the walls. It may not seem to be a great crossover to hockey but it does work.

$5000 fine for the hand gesture from Lucic

To my knowledge there is no High School hockey west of Ontario. There is one school league out here but that is for private hockey factories not regular High Schools. Kids play on the AAA/AA programs or for their community teams if they are not already moved on to Whl/Jr A and in some rural areas Jr B.

2 game suspension for Moore. http://www.tsn.ca/nhl/story/?id=453364

10 games for Carcillo. http://www.tsn.ca/nhl/story/?id=452917 Oops a little slow.

My sharpener is saying the same thing in Calgary. He told me he has changed out as many 30 Tuck Edge Holders for LightSpeed holders. He was doing it on a brand new pair of APX 2 skates last week when I was in and chatting with him. He does not like the Edge holder one bit because of the side to side movement of the blade in the holder after a couple of months of use.

An interesting article on Parise's and Suter's views of playing on the Olympic size ice. http://blogs.edmontonjournal.com/2014/02/27/zach-parise-isnt-a-fan-of-big-ice-surfaces-like-in-sochi/

Yes, that is why the shims were attempted to correct the the vertical alignment problem.

The skates are free as part of the camp. A very generous gift from CCM and you are required to wear them as part of the photo/video promotion for CCM camp. I knew the skates were going to be too wide my son before he tried them on. The shop shimmed the outer rivets of each holder to help correct vertical alignment of the holder to the boot, it did not work. He tried to skate on them yesterday and returned them to the shop. We are pick them up today at noon after realignment of the holder both vertically and parallel to the boot. I did not ask for the shims the shop said they were necessary.

My sons CCM camp is this weekend and we have received his U+CL skates as well. The skates don't fit his foot either (too wide) and we surely didn't like the build quality of the skates either. The skate shop shimmed the holders to get them aligned but they are a mess and wouldn't let him get another pair. I went to my regular sharpener to get them resharpened and said he would have told me to send them right back if he knew I could get another pair by Saturday. He cursed the bent blades (holders) and said he already refused to profile 2 pairs for the CCM camp that evening. I just wanted a sharpen and told him to do the best he could as we will be going back to his Bauer's as well next week.

They ask because in many places they get something for asking I just got 15% off of a pair of APX skates for my son by just asking. This was in Calgary but it is the way of the world in most places.