Slate
Blackcurrant
Watermelon
Strawberry
Orange
Banana
Apple
Emerald
Chocolate
Marble
Slate
Blackcurrant
Watermelon
Strawberry
Orange
Banana
Apple
Emerald
Chocolate
Marble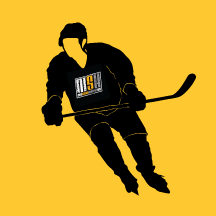 Content Count

3

Joined

Last visited

Feedback

N/A
Community Reputation
0
Neutral
Bump for one of the experienced skate guys to see... what does +1 mean? Is there a chart available that compares various brands and models?

Bumping this back up. Used to go to Matt at the PH in Elmhurst, but they've moved to an automatic machine and don't even have the old sharpener anymore. Wondering if anyone knows of any good shop for normal sharpening and for a profiling in the area - fox valley is far for me. Will probably end up going to Fred's up north, just because I usually end up that direction for other life events once a month or so, but wondering if there is anything closer.

I just bought some Jeetspeed Xtra Pro's, brand new, but I believe them to be an old model from... 2017? based on the FT370. I'm coming out of a pair of Graf G75's. I'll be wearing both pairs, sometimes on the same day, and want the pitch on the Jetspeeds to be as close as possible to my G75's, but I have no clue on how to figure out what the pitch is for each. I haven't skated on the Jetspeeds, or even had them sharpened, but I'm wondering if I should ask the guy sharpening them to take some steel off the front or back of the skate to get it to better match the Graf's. Any insights?