Slate
Blackcurrant
Watermelon
Strawberry
Orange
Banana
Apple
Emerald
Chocolate
Marble
Slate
Blackcurrant
Watermelon
Strawberry
Orange
Banana
Apple
Emerald
Chocolate
Marble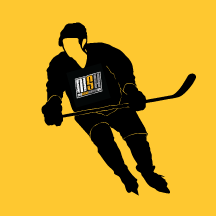 Content Count

3

Joined

Last visited

Feedback

0%
Community Reputation
3
Neutral
Ok time for an update. Its been nearly a month since my last post and I've gotten to skate a lot more since then. ONE MONTH I've been skating once a week since my last update but starting Monday of next week I'll be playing twice a week. New skate pain stopped after the 4th skate. I attribute the prolonged break in to my feet not having been crammed into a hockey boot for a few years. All the stitching is holding up just fine and I've taken a few shots to the foot without any pain. There is a little lace bite but it's minimal, not enough to really bother me. I have to imagine this is from the tongue being so thin. They are still just as stiff as the day I bought them. I'll update this post tomorrow with new pics when it's daylight. I tend to wear loud footwear so these skates are definitely my style lol and they get A LOT of compliments and attention which is fine with me. I also wear a smoked visor indoors just to piss people off. What can I say? I'm an antagonist. The more attention you pay to me the less you pay to the game.

I've waited to post this update until I got them baked and until I could get at least two skates with them. BAKING After baking and letting then cool they immediately feel like a different skate. They wrap around my foot very well now and maintained their new shape nicely. FIRST SKATE Everything was gravy for the first 15 minutes or so until the old "new skate pain" settled in. Great speed, everything felt solid. I put the addictions through the wringer putting more and more weight on them while cornering before they finally came out from under me. I really like their gripping ability while still letting me slide if I throw enough weight. My feet hurt a lot so I only got about 45 minutes on them before calling it a night to let my feet un-cramp. SECOND SKATE Still some new skate pain but less than the first skate. Everything is still as it should be after only two skates. They definitely catch some attention out there. Rather than just dismiss them out if hand based on a brand name and second hand information from other people I will actually document how they actually preform and hold up and will reserve judgement until that time.

So I bought a pair of the bonelite pros and I though I would post a review starting with the un-boxing and followed by further updates as time passes to document Tour's high end skate as it wears and tears. I have found no such information anywhere on the web so I guess I'll put in the effort and hopefully help some people down the road when they go looking for information. UNBOXING The first thing I want to look at is the difference between the pictures you see online vs what actually comes out of the box. Often times items online can look a different color due to professional photography lighting and whatnot when compared to regular every day light. Here's a sample of the pictures online Here is what comes out of the box. Let's compare the colors to see how accurate the online photos are. I would have to say that the online photos are dead on for true color. What you see online is exactly why you get in the box. TONGUE The tongue is thinner than any skate I've ever seen. Obviously this is where Tour was able to cut some weight. While the tongue is thin it does seem to have some sort of plastic built in that is flexible but will protect from shots to the front of the foot. Combine that with Tour's Aero Ridge system that provides some added padding to protect against shots and lace bite. Overall I feel confident that you could take a direct hit to the tongue from a puck without much discomfort. As far as lace bite protection goes only time will tell. INSIDE Tour calls this the Accu-aire lining. The heel is well padded and the material is perforated for better evaporation of sweat. It feels good on the ankle, giving a good cushion while still giving a firm lock to my heel. I'd also like to mention that Tour has a seemingly unusually wide toe box. This feature is why I always seem to end up wearing Tour skates. They are the only brand I've tried that doesn't pinch my little toes. Once again these are no exception. QUARTER PACKAGE It may be hard to tell from the photos online but the green sections on the skates actually have a scaly texture to them if you look closely. It's a nice touch. As you can see we are dealing with a lot of stitching. While this looks nice we will have to wait and see how well it holds up. I'm no pro but I'm not a noob either. I don't take to many falls so if any of the stitching pops it will likely be from pure stress on the boot. The heel is very stiff at the bottom and a little more flexible at the top of the ankle. CHASSIS & WHEELS Not much to write home about here. It's the Labeda humer eviction chassis in a clean white powder coat. Tour has the first wheel or two at the front of the skate actually sunk into the footbed to get the boot as low to the ground as possible while still using an all 80mm wheel setup. While seemingly a small detail this actually becomes pretty noticeable when trying on other brands that ride higher. Whether or not hollowing out a portion of the outsole will affect long term durability we will have to wait and see. Mounted on the chassis are the Labeda addiction 80mm wheels. The colors are a perfect match for the skate. I won't go to in depth here as you all probably know enough about these wheels. OVERALL So far so good. I'm pleased with the skates being the exact color as shown in the photo. Very stiff and feel well made with a great heel lock. Tour's wide toe box leaves room for my wide feet without pinching my little toe. If you have any questions just ask and I will try to answer them. I'll post the next update tomorrow after getting them baked. Thanks for reading.