Slate
Blackcurrant
Watermelon
Strawberry
Orange
Banana
Apple
Emerald
Chocolate
Marble
Slate
Blackcurrant
Watermelon
Strawberry
Orange
Banana
Apple
Emerald
Chocolate
Marble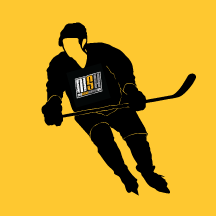 Content Count

10

Joined

Last visited

Feedback

0%
Everything posted by SuperCalo2000
Looks heavy but I also liked the original cage combo. I'm considering it. I like that chrome is an option !

You could go with 79 too.

My right wrist (top hand) hurts like none other after a shot or 2. I was able to gut out a few shifts at a pick up several months ago. It was my only game since it hurt. It's been this way for almost a year and the doctors say nothing is wrong. I think it's time for a new doctor.

$120 for shoulder pads ? That's a tad steep. I'm assuming they are not too bulky. They do look cool. I'm using the $30 Bauer Classics. If it isn't much bulkier than those and if these pads can keep me cool, it sounds more like something I would try even at that price. Competition and innovation is something I can always get behind. That's how I ended up getting the high end STX elbow pads. Those are also more than I usually spend on elbow pads and I'm happy I did.

I really liked the regular Bauer RE-Akt helmet. It is quite light. It's about $200 and not as light as the E700 but it is really light and fits me well.

$120 for shoulder pads ? That's a tad steep. I'm assuming they are not too bulky. They do look cool.

I've been looking at the original RE-AKT helmet myself. I tried it on and just felt right. Hard to justify $200 though. I'll figure it out. Much nicer and lighter than my M11. And I'm a big M11 fan. I did recently upgrade elbow pads. I will sing the praises of the STX Surgeon 500 every day. I have bony girl arms and these are the only ones that fit right and won't side down. Out of habit, I try to adjust them but they don't need adjusting.

Has anyone purchased the new Black Biscuit roller pants ? They look great. Not loud like other pants. A cool simple design but I'm not sure about taking the plunge. Anyone have any input ?

i bought the white/red ones and after 3 games, I really like them. Not the lightest but I was coming from low end 6yr old Bauers so Im a little biased. They are holding up well. I say get them if they fit. The price seems really good.