Slate
Blackcurrant
Watermelon
Strawberry
Orange
Banana
Apple
Emerald
Chocolate
Marble
Slate
Blackcurrant
Watermelon
Strawberry
Orange
Banana
Apple
Emerald
Chocolate
Marble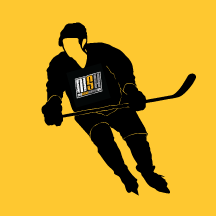 Content Count

7

Joined

Last visited

Feedback

0%
Community Reputation
0
Neutral
Out of your preferred sticks, which was your absolute favourite? Would you recommend I go up in flex?

All I had to compare to were the CCM sticks, and the 1N felt much better to me. I was goofing around with a QRL too, I know its a low kick point but it was incredibly stiff compared to all the Bauer sticks 1X, 1S, 1N. I'd love to try out a Warrior Dynasty HD1 if I can track one down though. What is your preferred twig?

Just went to a local shop and I know the owner, He let me play around in the shop with one of the brand new unreleased 2017 Nexus 1N's. It felt amazing, I usually use a 77 flex, and I picked up an 87 flex and I have to say it was easier to load up on than any of my recent 77 flex sticks. The next best feeling stick in the store was the new 1X. I know this is no indication of how they're going to perform on the ice but I am starting to lean towards the new Nexus, it also looks amazing. I wish there would have been a XCore 9 in the store to compare to.

What other recent sticks have you used besides the The True XCore9? I might start with the 1N if I can find one on sale, 300 dollars for the XCore9 seems pretty steep for a stick that I've only heard average reviews about.

After reading a few threads it seems like alot of people believe that last year's 1N is the best Bauer stick as of lately. I am not brand loyal, I simply want the stick that will benefit my game the most. Starting to think I might give last years 1N a shot since it'll be going on clearance everywhere

I am looking for advice on a new stick. I have been spending loads of time researching this year's top of the line sticks from Bauer, CCM, Warrior, True, etc. I am having difficulty deciding on a stick. I am an offensive defenseman, 5 7' and 160 lbs. I play in a competitive men's senior league (full contact). Most of the shots I take in game are from the point, dragging the puck to the middle and taking a quick snap shot or quick slap shot. My game is also heavily revolved around crisp hard passes. My most recent sticks of have been Reebok Ribcor (1st generation), Supreme One95, and the original Easton Stealth. As you can see I am not very hard on stick as they last me quite awhile. My favorite of the three was probably the Supreme One95, I am not crazy about my Ribcor. I am not sure if I should go with a low kick point (i.e. Bauer Vapor 1X) or mid kick point stick (ie Bauer Vapor 1S). Any suggestions would be greatly appreciated! Thanks!