Slate
Blackcurrant
Watermelon
Strawberry
Orange
Banana
Apple
Emerald
Chocolate
Marble
Slate
Blackcurrant
Watermelon
Strawberry
Orange
Banana
Apple
Emerald
Chocolate
Marble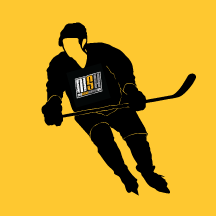 Content Count

7

Joined

Last visited

Days Won

1

Feedback

N/A
Community Reputation
7
Neutral
Just got back into after about a 15 year layoff. I decided I needed to upgrade my old equipment, I first got a nice set of Bauer APX2 elbow pads in medium. I could never get the forearm locked in, I was right on the edge of the Velcro. I upgraded to a pair of Bauer 2X in large, thinking the medium may have just been too small. I still am on the edge of the forearm Velcro. There's about an 1-1/4 gap on the forearm pad. I came from a mission fuel 110 with total forearm coverage. Do I need a different line? Would a tacks or nexus elbow pad fit larger in the forearm? And give better coverage?

Just to follow up, I went with a sherwood Code V girdle, the thigh pads are adjustable by up to 5" .

Does anyone have experience with the TRUE AX5 pants? Listed as having an optimized fit, not sure what that means, but they are listed in the tapered fit section on most websites. Do they run true to size? Tried on some warrior QRE30s and found I fit in a Medium better than the large. I've read some of the retail Warriors can run big, so I'm wondering if anyone has tried the TRUE pants. Looking at True coming from a Bauer NEXUS N1 pant that I found to run a little bit too big and am looking for a more tapered fit.

Hi All, I'm short and wide with short legs. 5'9" 38W 29L I'm currently wearing Bauer Nexus 1N in a large and they are just too long. I know tackla used to make a "short" pant, is there anything similar or any pants that run shorter?

I'm leaning towards the Bauer Supreme. I'll take a look at the Jetspeed and STX. Thank you!

Recently switched from an old (mid-2000s) Bauer supreme to a Bauer Nexus 1N and they feel huge, super bulky. I went with the Nexus because of the traditional fit profile and coming from a Mid-2000's I thought they would be similar fitting. What is the best form fitting or lower profile shin guard? I've heard the Bauer Supreme, but is there a lower profile CCM? Unfortunately there is no local shop to try on gear where I'm located.