Slate
Blackcurrant
Watermelon
Strawberry
Orange
Banana
Apple
Emerald
Chocolate
Marble
Slate
Blackcurrant
Watermelon
Strawberry
Orange
Banana
Apple
Emerald
Chocolate
Marble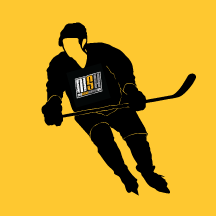 5minutesforfighting
Members+
Content Count

134

Joined

Last visited

Feedback

0%
Community Reputation
0
Neutral
Profile Information
Gender
Location
Spambot control
It's JR, when has he ever not been "in the know". :D

He's awesome. I love watching him play. I hope he plays for the Blues this year. Although it wouldn't be bad if he played for Peoria, the Moose play them a few times a year.

Had a few games with JR tonight, the guy is crazy on a Ghost. Tried playing Barret103 in nhl 08, but it wouldn't work on my end.

Just got X Box live working for me...Thought it'd be cool to play a couple guys from MSH. I got NHL 08, Forza 2, Tiger Woods 07, Halo 3 and Project Gotham 3. My user name is E16DESJ , add me if any of you wanna play. maybe we could get some sort of league going.