Slate
Blackcurrant
Watermelon
Strawberry
Orange
Banana
Apple
Emerald
Chocolate
Marble
Slate
Blackcurrant
Watermelon
Strawberry
Orange
Banana
Apple
Emerald
Chocolate
Marble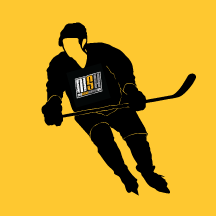 Content Count

32

Joined

Last visited

Feedback

0%
Community Reputation
0
Neutral
Recent Profile Visitors
The recent visitors block is disabled and is not being shown to other users.
Zac911 Regarding your comment about enclosing the Blade Damper at the foot of the blade, curious if taping (with either white or black) adversely affects performance, by insulating the puck from the insert, or conversely increases the dampening effect. Seems as if the increase would be a logical expectation.

Zac911 Appreciate the insights. I really do like the light swing weight of the A6.0 SBP. That was one of the deciding factors in my first go-around on the True sticks. Curious if the tweaking of the new Xcore9 ACF results in a lower total weight, or simply adjusts the "feel" through repositioning of the swing weight balance point. In either case, sounds like the 2gen is going to be a solid choice for me to try in this next round. Appreciate your comments. Thanks.

Any information on the new True Xcore 9 ACF stick? Understand it will be released in March '17. Currently play with True A6.0 SBP & need replacement. Curious how new Xcore 9 ACF differs from 1st iteration?

As background, been using the STX Stallion 500 for the past months. Tried the stick on a lark, based on their long history of manufacturing sticks for others, plus their terrific reputation for 1st tier Lacrosse equipment. Very satisfied with the weight, balance, passing and receiving of the 500. The shot performance by the shaft/blade combo has been impressively sharp and consistently accurate. Mostly hard snaps and wrists, with some harder full slaps. Even though described as a mid-flex shaft, the release point is pretty quick & responsive. Not at all like other so-called mid-flex, high visibility brands. Overall, it's proven to be a very comfortable, accurate & powerful tool. Now need another stick. Considering a (now deeply discounted) repeat of the STX Stallion 500, or a revamped Stallion 600. As far as I have read, the 600 has incorporated a lower kick shaft taper, missing from the original 500 and a modified blade structure for additional stiffness. Not quite sure of other modifications. As usual, it's virtually impossible to make an informed choice, without actually playing with a stick. To be fair, as we all know, in the store just about every stick looks and feels pretty darn good, from all manufacturers. Naturally, all the advertising, marketing and so-called "reviews" (other than on this fine, unbiased site) describe the newest creations as the best ever conceived in the history of hockey. Whereas, we are supposed to believe that all their prior offerings, were seriously lacking in every conceivable way? Without the chance to play with a buddy's stick, you are generally limited to a comparison of heavier v lighter, the choice of available lies & curves, some very minor graphic influence, and experience with a particular brand's prior products. But, of course, it is completely impossible to "guess" how this weapon will actually perform for you. Therefore, seriously hoping that some MSH member has been fortunate to have some on ice experience with the new STX Stallion 600? This comparative info would be especially helpful, if you have played with both the 500 & 600. Appreciate sharing any info or guidance that's out there.

Certainly seems worth a trial. I know there are new STX protective offerings due shortly. Are there also revised Stallion/Surgeon sticks anticipated in the new releases?

Chadd Similar to Warrior QR1 or DT1LT? Or other low kick Models? Also, curious about the "high balance point" that is touted in promo advertising. If 4-5 inches are cut, to size it properly for my preference, wonder how that might affect the overall feel and balance?

Been a Lacrosse player since college in the 1960's. Was very fortunate to be among the players chosen to use one of the very first "plastic" molded heads made for the sport in the mid1960's, produced by both Brine and STX. Since then, have always used terrific STX Lax sticks and Equipment. STX has been a leading Lacrosse equipment supplier for more than 6 decades. Their current lacrosse heads are among the finest made; durable, accurate, powerful and extremely well respected by college and pro players alike. For this reason, I am intrigued by their new hockey sticks and equipment lines. Wondering if anyone has had the opportunity to actually use and evaluate their stick lines?

Miseaujeu, Thanks you for the very well presented and definitely helpful descriptions. This will be a solid guide for both myself and other prospective buyers. As we are all too aware, it is unfortunate that too often, products are simply distinguished by their graphics and buzz, rather than the innovative hours of engineering and thoughtful market positioning, that go completely unseen at the point of sale. Your descriptions of the characteristics and positioning would be of assistance to any prospective purchaser. The price point issue, coupled with an understanding of what exactly is being offered for the cost, is exactly what is needed to make an informed choice. While it may be a truism that you "get what you pay for", it is also true that it helps to know "what" you have actually paid for. Thanks.

Miseaujau, Carefully read the listed specs for the D-1 through D-5 stick constructions, however, it's very difficult to actually reach a conclusion as to which stick is a better match for a players style or skill level. The tech details of the different blade construction, etc, highlight the differences, but do not explain the resulting distinctions in performance goals. Any guidance to the selection process would very helpful and appreciated.

Very interesting explanation of the Warrior measuring process. Effectively, that means that a Warrior cut down from the original 63" to a total length of 54", shall generally measure approximately the same flex as published, however, the unmeasurable feel factors shall, presumably, make it "feel" stiffer. How do you think this 9-10" reduction in length, shall affect the performance of a stick construction such as the Covert True 1, with the upper softer flexing portion effectively removed in the cut down process? It is obvious that the relative position of the flex will be altered, but what should be reasonably expected regarding the performance curve for the modified length? The lower soft flex remains unaltered, however, the upper section is effectively be eliminated? Does the necessity of cutting so much off the length (to 54"), make an alternate Warrior construction such as the Fused format, a more appropriate choice? As an additional thought, do you think an Intermediate, which would require much less length reduction, would better preserve the dual positioning of the True 1 format? I appreciate your insight. Thanks for the time.

I am not sure I saw the answer to the question of adjusted flex, after the stick is cut. This includes the questions, both of total flex, as well as, the issue of the resulting repositioning of the flex zones on a multiflex design. As reference, I am a senior, 5'8" 190# and currently play with a 54" TotalOne Senior 77 flex. If I understand the reduction/flex ratio correctly, by most standards, this cutdown size results in about a 93-95 flex. This would mean cutting a Covert 60" Intermediate about 6" and a 63" Senior a whopping 9". Does anyone have any guidance regarding the resulting flex of the new Covert, D1-D5, Sr 75 or Int 70, and the repositoning question regarding the flex zones? Sorry to be so down in the weeds with these questions, but it is very interesting to understand.