Slate
Blackcurrant
Watermelon
Strawberry
Orange
Banana
Apple
Emerald
Chocolate
Marble
Slate
Blackcurrant
Watermelon
Strawberry
Orange
Banana
Apple
Emerald
Chocolate
Marble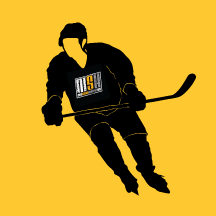 Content Count

154

Joined

Last visited

Feedback

0%
Community Reputation
20
Good
Recent Profile Visitors
The recent visitors block is disabled and is not being shown to other users.
2 skates ago he was in an old CCM and he loved it. Wish I could find a bigger version of those. That would've been a size 5.5. Now he's in 8EE Supremes, and they are too short and too narrow so I am placing an order for size 9EE Vapors now. Yeah, the Vaugh cowling is a look only a mother could love, but price and sizing options are sending me to Bauer, and if Vapors are wider... guess I'm ordering Vapors.

Why no interest in CCM's? Just satisfied with Bauer, or...?

Strange, but thanks for the help! No LHS - we have to mail order. Actually kind of leaning to CCM Tacks right now, even with the cowling. Is that a pretty wide skate? Never thought of that on the tabs, but... he needs a longer skate, too so it is just time for new skates.

Thank you. Son has super extra wide feet. Currently in Bauer Supreme 170 EE's but he says he wants just a bit wider. Maybe we'll try some True if I can find them.

In current production (and preferably cowlingless), and not having to go custom, what are the widest 2-3 goalie skates? Thanks!

Thanks! She really enjoyed the level of skill and her favorite part of the weekend was every one of the girls in the locker room was excited to be there. The subject of billeting has come up before but after her weekend there her desire to billet has skyrocketed. If we pursue the billeting route I'll need to figure out how/where to find a team for her to tryout for. Any pointers?

My daughter has been skating for our local association. She has a little talent and a lot of drive and is hoping to play hockey beyond high school (academically she's ranked #1 in her class so there's a realistic possibility). A weekend or 2 ago there was a tournament team headed to a Tier 1 AAA tournament 3 states over and for various reasons my daughter was asked to play. So we went, she played, and we both had our eyes opened to how fast and physical girls hockey can be. She held her own and is now hooked on that level of play. Note there is no tier 1 hockey in our state. And the only tier 2 team held tryouts the week after she broke her ankle in track practice. She still tried out but obviously her skating wasn't great so she didn't make the team. I would guess the local association/state league play is tier 3. In order for her to advance beyond high school hockey is she going to have to find a tier 1 team to play for? How does one find tier 1 hockey teams? Are there other levels she should consider? Or is her local team good enough to advance her to D-1/3 college?

My favorite stick is my True 5.2 in a 75 flex. My back up stick is an old Easton in 85 flex. My 75 flex True flexes too easily. I have a lot of trouble getting a good flex with my 85 flex Easton. So apparently I need something in between. What would you recommend?

We finally got ice back so I was able to play Monday night. I decided to try changing up my lacing a bit so I went down one eyelet and laced snug, not tight at all. Went thru warm ups and about half the game before I finally felt super fatigued in my ankles, shins, and calves. Went to the bench, laced up normally and tightly, jumped back on the ice and with my first stride, down I went! After a couple minutes I was skating ok, but wow! Now I understand the ski-boot stiffness references I hear on here. No doubt I was skating so much better before I re-laced but I have some muscle building work to do before I can do that all the time. I was surprised by the huge mobility and ability difference I had in the much looser skate. Bonus was the skates were more comfortable when laced loose, too. Looking forward to being able to play entire games laced looser. Glad I took the suggestion to go down an eyelet.

I want to go back to the first post to address the notion of a multi-activity kid... I wholeheartedly agree with this. My daughter runs track (100m, 200m, and pole vault), plays soccer, hockey, clarinet, and violin, and occasionally hikes. In the offseason she is in the weight room. She is a multi-activity girl and all-around jock. Last year both her soccer and hockey coaches questioned her commitment to their teams because in soccer she wasn't playing club soccer, and for hockey because she wasn't working out with the team in the summer. Her soccer coach ultimately benched her. Her hockey coach was more understanding. Anyway, everybody always says to get off the ice, don't specialize. But, if you do take time off and don't specialize you'll be penalized. It puts everybody in a tough spot. Don't specialize = don't play. Do specialize = burnout... I have no solutions. I do mandate time away from whatever sport but as I'm doing that I know it is costing her opportunity to start or even play next season. Soccer tryouts are next week. She's a very durable center mid-fielder who doesn't tire on the field (thanks to her hockey conditioning and relentless weight room work). We already know she'll make the varsity team. I also know the coach is mad because she didn't play on his club team in the spring and early summer. I'm also sure that when he tells her she's lost her starting position that she'll not come back. Seems if you want to play, nevermind scholarships and all that, I mean just be allowed to play, the kids pretty much have to specialize.

After my first adult hockey league season was in the books I decided to take the off season and improve my play. I figured hockey would be so much more fun if I could skate. So I've been working on skating when I get a chance. No doubt I've gotten so much better but feel like there's a lot more I can do. So, at the end of this month I'm doing 2 days (7 hours) of on ice powerskating clinic that I'm sure will be embarrassing as everybody else there is 1- a kid, and 2- what I would consider a pretty decent skater. In the meantime while getting ready for the clinic I am still trying to improve my skating. I see in the thread by Amazinmets that he is skating lace free and says doing that improved his skating. Why? What benefit is there to skating lace free? I pulled my laces today at public skate and... holy buckets! That's hard! So I was able to motivate around the ice and started doing some really careful stops. I just about pulled off some crossovers but couldn't quite get there before I had to quit. My feet were hurting, and my ankles were done! So, will skating without laces help me improve? What should I be looking for or doing when I take the laces out? What is the improvement and how do I measure it?

Thanks for the feedback. I'll see what I can find locally for a heel lift. How much of a lift should I look for? I was hoping to avoid a lot of trial and error for the lift and steel profile but I am gathering that is unlikely? Skated last night and I just felt a lot like I was falling backward. Tough to skate, actually. I felt like i was just a mess with everything from puck handling to skating. So I'm headed out to see if I can get that corrected soon. What about a radius change to, like, a 9'? Or 11'? Thanks again!

I finally replaced my CCM Ribcore skates with a shiny new pair of Bauer Supreme S180's. Got them baked, sharpened, and 2 days later I played 2 hours of drop-in. Skates felt great. I've followed that up with 2 games, now and am playing again tomorrow night. Overall I'm happy with the skates. Except... it happens a few times every time I skate where I'll be skating along and I'll suddenly feel like I'm falling backwards. At first I thought I just needed to get used to the new skates. But I think there's more to it. So I think I need the skates profiled. But how do I know what profile I need? Thanks!

Thanks for the insight. On a different note, the new Supreme 180's felt pretty good last night. Fit is a lot looser than the CCM Ribcores I was in so need to get used to that.

I've been in my CCM Ribcores for about 2 years of 1-2 times a week beer league and/or pick up. I started off wearing my shins under my tongue but have changed to tucking the tongues under my shins. I noticed the inner liner around the top eyelet on both sides of both skated has completely disappeared. Is there a fix for this? Is there a way to prevent it in the first place? Is this just a hazard of flopping the tongue (which I don't do anymore)? I got new skates this weekend and would prefer to not tear up the liner!