Slate
Blackcurrant
Watermelon
Strawberry
Orange
Banana
Apple
Emerald
Chocolate
Marble
Slate
Blackcurrant
Watermelon
Strawberry
Orange
Banana
Apple
Emerald
Chocolate
Marble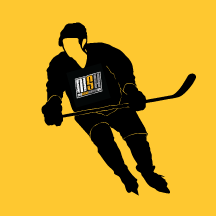 Content Count

79

Joined

Last visited

Feedback

0%
Everything posted by Tyler0630
Glad they broke when they did. It's a good time to buy skates. got these in the mail last Friday. Cut my toe nails, then used them this morning and they feel great. https://drive.google.com/open?id=0B-jT4qwky-3pbllGbFMxWUlyWWs

edit- trying to figure out photos.

First post in a long time... researching what new skates I want to get due to this.... I Stepped on the ice for the first time in a couple years today and I was wearing my CCM vector U+ from about 2008ish. They were in a climate controlled storage locker while I was living/working in Kauai, HI. Just wanted to share photos of both toe caps breaking in the same exact spot after my 3rd shift this afternoon. https://drive.google.com/file/d/0B-jT4qwky-3peHhHMExCLTNmQU0/view?usp=sharing https://drive.google.com/file/d/0B-jT4qwky-3pMjFFd2NHeDY5Rm8/view?usp=sharing

Look at that kid's left leg! Ouch!! wow check out that insane elbow atleast it sure looks like it haha, i think it just looks like it because that kid is falling back. about his leg, ha, ive always thought that had to hurt but it was so long ago, i cant remember if anything happened to him.

these are like 4 years old from bantam tier II SE districts (im small), this like 2 years ago (not an action shot though :[ ), from midget 16U.