Slate
Blackcurrant
Watermelon
Strawberry
Orange
Banana
Apple
Emerald
Chocolate
Marble
Slate
Blackcurrant
Watermelon
Strawberry
Orange
Banana
Apple
Emerald
Chocolate
Marble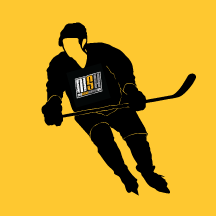 Content Count

220

Joined

Last visited

Feedback

100%
Community Reputation
3
Neutral
Profile Information
Gender
Location
Spambot control
Hey guys, I'm in Toronto for a couple of days and would love to pick up some Sarnia Sting merch (jersey, hat etc) Does anyone know anywhere around the downtown area that I could find this? Or is it a case of having to be in Sarnia to get these? Cheers

Thanks for the replies guys. Belfast is a strong contender for a game. Would have loved to have been while Theo played! Thanks for all that information Swede. I will definitely investigate Luleå. Cheers!

Hey, I am not an avid follower of the DEL, but I do keep an eye on it so thought I might be able to help. The only game I have been to was in Cologne, and I have to say the atmosphere was brilliant! Cologne might be a bit too far for you to go for the game though? Looks like the closest teams to Stuttgart would be Mannheim or Augsburger...both of those teams are in the playoffs and would probably have a great atmosphere (but Ive never actually been!) It wouldn't be too much further to go to Munich, who are top of the league and seem to be doing pretty well. I would say that wherever you choose to go you will probably have a brilliant time!

Thanks for the replies guys. I have been to Bratislava in the summer so think we will have to go somewhere new, but would love to catch a game there one day. StinkyPinky - Rogers Place will be amazing! The last game I went to was watching the Penguins in Pittsburgh...its a whole other level!! I think we may be going for either Gothenburg or Copenhagen and getting the bus to Malmo for a game. If anyone has any ideas about these I would love to hear!

Hey Guys and Girls, So every couple of years me and my girlfriend try to take a holiday somewhere in Europe for a long weekend and to catch a hockey game. I'm starting to plan the next trip, but was hoping some people could give me some recommendations for good places to go that also have good teams to watch. So far we have been to Koln, Prague, Helsinki, Munich and Riga. I'm thinking the best hockey will be in Sweden, Switzerland or in the KHL, so can anyone give any advice from places they've been to and have seen a game. Thanks in advance.

Just saw this today... Nice!! https://www.youtube.com/watch?v=4cnwrULrnjc

Do you have a link for where you found that picture? Thanks,

Really nice looking set-up

Recently discovered a band called the Catch-it-Kebabs who play "swing-core ska/punk" check them out at: www.myspace.com/catchitkebabs

Best picture i have.... Dremmel Area Hope this helps

Yes and yes! I had to have new holes drilled and then had to dremmel a small amount from the bottom of the boot. There are cut outs on the bottom of the boot as acuracing mentioned, so the amount is quite small. Check your PMs

I converted a pair of XXV's to roller with a hummer chassis, pics are a few pages back. Ive been skating them for about 7 months now and i love them. They have held up really well with very little breakdown or damage, and performance is excellent. I'd definately recommend converting a pair to roller.

I mounted a humm'r chassis on my XXV's and i've been skating them for about 7 months now and haven't noticed a problem at all with the area in question. Enjoy your new skates!

Thanks. I bought the hummers from a member on here. They were mounted at a shop near Houston, then i used a dremmel to remove some material to get the 2nd wheel to fit properly.