Slate
Blackcurrant
Watermelon
Strawberry
Orange
Banana
Apple
Emerald
Chocolate
Marble
Slate
Blackcurrant
Watermelon
Strawberry
Orange
Banana
Apple
Emerald
Chocolate
Marble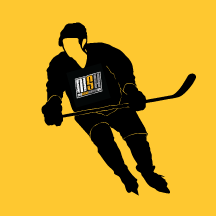 Content Count

4

Joined

Last visited

Feedback

0%
Community Reputation
0
Neutral
Success! I played last night, 1 hour of drills and another hour of rat. I used a very thin sock (Fox River sox liner) and I used the foot beds from my old Bauer Supreme 170s, which are much thinner than the Mako foot beds. I was actually able to tighten them fairly snug and had no discomfort. More importantly, not the least bit of numbness! The Bauer foot beds in the Makos do push on my arch just a bit, so I may pick up the Graf Anatomical you suggested Kgbeast, but it wasn't too bad. Thanks for everyone's help!

I tried them on without the foot bed and immediately felt I had the additional volume I need! Unfortunately, the rivets were annoying. I think a combination of a thinner foot bed, thin sock and looser tying will do the trick!

Thanks for all the suggestions! I think I'm still tying them too tight. I got used to having to crank my Bauer Supremes as tight as I could to get a decent fit. There's not much space in the toe box, but I think I'll try Superfeet and re-bake. Interesting suggestion skipping the eyelet, I'll give that a try too! I love the feel of these skates, so I'm going to do whatever I can to keep them!

Anyone having problems with numb toes from their Makos? I have new M8's. Throughout a game, my toes get progressively more painful and numb to the point near the end of the game I can barely even put any pressure on them. The skates feel great when I lace them up, snug but not at all tight and I don't feel any pressure points at all. The last time I played I did not tighten the skates much at all, except the top 3 eyelets. I've baked them twice and even punched out the sides a bit using a heat gun. Although, like I stated, I don't feel any excessive pressure anywhere on my feet. I never feel any pain at all, just numb toes! I did the "pencil" test, and my foot does stick up slightly above the eyelets at the 3rd one from the bottom, because I do have small bone spurs on the top of my feet halfway down each foot. If I remove the footbed, it doesn't stick up. I absolutely love these skates, but if this continues I'll need to find something else. Maybe they just need to be broken in more? I've only skated on them about 5 times, and only twice in a game. Maybe thinner socks? I'm using Stable 26 now. If anyone out there has had this problem and found a solution I would love to hear from you!