Slate
Blackcurrant
Watermelon
Strawberry
Orange
Banana
Apple
Emerald
Chocolate
Marble
Slate
Blackcurrant
Watermelon
Strawberry
Orange
Banana
Apple
Emerald
Chocolate
Marble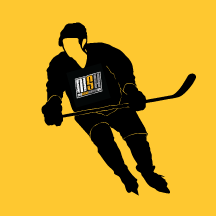 Content Count

8

Joined

Last visited

Days Won

1

Feedback

N/A
Community Reputation
6
Neutral
Recent Profile Visitors
The recent visitors block is disabled and is not being shown to other users.
Had JR do these. True roller boot with Marsblades. You can see that my skates are a tad too short, but he made it work. I wear a size 6.5 in Bauer, and the Marsblades are a size medium.

4

Weird, the ones that broke on me were brand new. They were used indoors as well. Now that I think about it I think it was both of the dark green ones that broke and the red ones didn't break.

I played a few pickup games awhile ago and brought 4 Verbero pucks. Two of them broke completely in half within 2 or 3 games. I would not recommend them.

Sorry if this is the wrong place to ask, but where do you ship the skates to for JR to mount the chassis? I'm wondering how much shipping will cost.

I pull the tongue forward, and put the lace through the eyelet behind the tongue. Then tuck the tongue back under the eyelets after I've got all the laces through.

1

I've got a pair and skated on them 5 or 6 times. So far so good. I had a pair of Supreme MX3s converted to roller, and the "Comfort Edge" dug in right above my ankle and created bloody bruises. I have no pain in these. I had to have one skate baked an extra time, because there was a spot hurting my ankle. They folded up some paper, and taped it to my ankle where it was hurting to push it out when I put my foot in the skate after baking it. It was great after that.

I started playing at The Rinks Corona, and my Konixx Pure 0 hardness wheels get no grip at all. They grip great at Huntington Beach, which uses a different kind of tile. I weigh 135, so that doesn't help. I have some 74A Lebeda Milleniums that I'll try out next game to see if they're any better. I see that Revision makes an extra soft wheel that is 72A on the soft side and 74A on the speed side. Maybe I'd get good grip if I got some of those and put them all on the soft side? That's a lot of money to spend, just to try it out though. I also found some PRIME brand wheels that are 72A, but I have no idea if they're any good. They're the company that makes those skates with the 3 huge wheels. Here's a link to them https://www.skatepro.com/en-us/40-27113.htm. Any advice would be great. Thanks.