Slate
Blackcurrant
Watermelon
Strawberry
Orange
Banana
Apple
Emerald
Chocolate
Marble
Slate
Blackcurrant
Watermelon
Strawberry
Orange
Banana
Apple
Emerald
Chocolate
Marble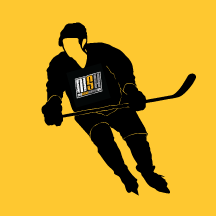 Content Count

9

Joined

Last visited

Feedback

N/A
Community Reputation
4
Neutral
Equipment
Skates
Stick
Gloves
Pants
Hockey Bag
Profile Information
Gender
Location
Spambot control
Recent Profile Visitors
The recent visitors block is disabled and is not being shown to other users.
For me the Catalyst fit my feet out of the box much better than the Hzrdus. Nice to hear another Cats story. At this point I just tighten my cats up and go. Perfect skate for me.

I tried the Hzrdus skates size 8R in Dallas two weeks ago - same as my Cat5 size 8R, same as my CCM size 8R. They were same length, a bit narrower around the arch. I could wear them for sure.

My Cat5's are very comfy, light and good support. After a month still look fine, more than happy with them. Cheers. When I go to hockey, I pass by my poor old Graf G5's in the garage though, poor guys...

Agreed, size 8 probably would have been good.

I bought some almost new True Catalyst 5's without blades, and now have received some used blades. Trying them out Monday. I wear size 8R in Grafs and CCM's, I got 8.5R in these. 8's may have worked, but side by side length heel to toe matches between my Grafs and Trues, the insole size is the same. They are so comfy after baking, just snug everywhere, I hope that they are great to skate on. It seems like the tops really wrap around the foot in these skates, meaning that in my CCM's there is a wide gap when looking at the laces and in the trues a very narrow GAP, a skinny looking boot. Guys I have bunions and these skates need no punching.

Found it https://www.hockeyvancouver.ca/products/graf-cobra-2-0-brass-screw - hopefully the two lock washers per screw are included.

Jmaister - where do I get this kit please?

Will look into the extra washers, thanks!

I have picked up some gently used Graf Ultra G5 and love them more than my CCM's. 🙂 After a couple of games walking back to the locker room heard a blade click 😞 . The screw holding the blade tight loosens with cold and vibration I think. I've tried loctite blue and after one game success, but afraid it will become loose again. Anyone have experience with this and some good ideas? Here are my new used skates with comparison to my CCM's.