Slate
Blackcurrant
Watermelon
Strawberry
Orange
Banana
Apple
Emerald
Chocolate
Marble
Slate
Blackcurrant
Watermelon
Strawberry
Orange
Banana
Apple
Emerald
Chocolate
Marble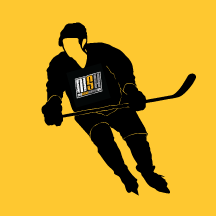 Content Count

63

Joined

Last visited

Feedback

0%
Community Reputation
0
Neutral
They are some pro stocks I believe. If I'm remembering correctly I bought them just after the 2002 Olympics

Forgot about these. Picked them up at Hawk Quarters about 10 years ago. Can't wait to use them this weekend

http://www.modsquadhockey.com/forums/index.php?/topic/8504-show-it-off/page__st__18450#entry917599 They were missing the part of the cuff which was taken off for embroidery or something of that nature. Somebody called it a new "advanced" cuff, hilarity ensued

Just thinking out loud here, but could the R codes reference some sort of low kick stick? I know the vapor series would fit the bill there but they have that intellisense tech. Probably way off but just a though

I second that. Hopefully it isn't for season ticket holders only

FV means fuse variable PSHG has codes on their site which could help, look on the bottom of the page http://www.prostockhockeygear.com/index.php/sticks/custom-made-to-order-2/ccm-u-cl-custom-sticks-min-of-6.html

Most likely 75 flex, Traditional shaft shape. Is it fairly squared off?