Slate
Blackcurrant
Watermelon
Strawberry
Orange
Banana
Apple
Emerald
Chocolate
Marble
Slate
Blackcurrant
Watermelon
Strawberry
Orange
Banana
Apple
Emerald
Chocolate
Marble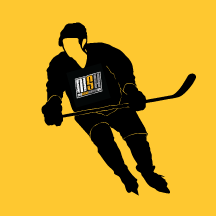 Content Count

140

Joined

Last visited

Feedback

0%
Community Reputation
1
Neutral
im sure this has been covered. But i have two campbell T1's. they have 4'' fused extensions, listed as a 112 flex. so is it really a 112, or a 100ish because of the extra length?

I never saw a sheet. Sucks because I like to tinker and would've loved to look it over options.

yup, I was giving the orgasm guy a chance. Even tho most here know.

last I knew they had a XL left.

from the last month of so, i'm broke

well its not a T1. the weave looks one95 (could be 100% wrong btw), the numbers on the stick aren't posted.

http://www.ebay.com/itm/Pro-Stock-Bauer-Total-One-Hockey-Stick-LH-P92-/250974156575?pt=LH_DefaultDomain_0&hash=item3a6f39b71f Well what about this?

im sure team canada has youth programs like USA hockey.

Can't you just level the outsole, then check the runner with a $15 bubble level?

$113 us? Did someone score? http://www.ebay.com/itm/220926175394?ssPageName=STRK:MEWNX:IT&_trksid=p3984.m1497.l2649

mine were inspected on 11/11/11 via the card the skates came with't11' was not on the .5''x1'' piece of tape they stick to the liner that has your 5- digit, and size... yes i kept them

They look like clown skates :o

Mine say '9 3/4EEEEBt11' its above the 5 digit # on one skate, below on the other I can grab a pic later if that doesn't help

APX, my buddy also has custom APX in a bigger size and his say 't13'. So maybe bigger toe box info, which I know mine are?

I meant that # sorry. What's the 't11' at the end of the sizing?