Slate
Blackcurrant
Watermelon
Strawberry
Orange
Banana
Apple
Emerald
Chocolate
Marble
Slate
Blackcurrant
Watermelon
Strawberry
Orange
Banana
Apple
Emerald
Chocolate
Marble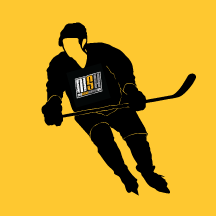 Content Count

32

Joined

Last visited

Days Won

1

Feedback

0%
Community Reputation
5
Neutral
Profile Information
Gender
Location
Spambot control
Hey all. Looking for a stick that will play somewhere between the 1n and the 1x lite (for my son). He loves the pop and lively blade of the 1x lite and the heavy shot of the 1n. Doesn't really have a preference from a stickhandling perspective although he likes the light weight of the 1x lite. Thinking maybe True A6.0 or the Jetspeed. He is a power forward that scores most of his goals from within 10 feet of the net and in traffic so getting the shot off quickly and being able to elevate the puck quickly from in close are important. Any insights or recommendations?

Tydan is great and way fewer delays in shipping product according to my guy here in Vancouver. My son has been on both and doesn't notice a difference but can tell when the LS4 is in there that it doesn't hold an edge as long. Several NHL teams have switched solely to Tydan for replacement blades. Give it a shot.

Thanks guys. The sticker looks like it is on the plastic packaging that the stick came in and not on the stick itself. I got the M and T designations. More concerned about the construction and kickpoint of the shaft. I know I like the retail Trigger 2 taper and release so want to make sure that is very close to what this is.

Thanks Scott. The only other info the seller has is a sticker on the packaging that says ST CCM Ribcor Trigger 2 R. There is a code under it that says DJ6755. Not sure if that helps or not.

Looking at a couple trigger 2 pro stock sticks. The name is thuresson. There is a M above the 75 (flex) and a T under it. No other numbers on the stick. Curve looks like a bigger p92 or a p88 that is bit more open. They dont look like they have the deep concave sides in the lower portion of the stick like the rdtail ones. Anybody know what these sticks are?

Looking at a couple of bauer sticks that the seller says are custom ordered 1x lite. The pics show the same graphics as 1x lite but blue instead of red on the stick. The code on the stick is 1x-04G and then S181x. Pretty sure the S181x means that it is a 2018 model 1x so this is promising. Can anyone tell me what the 1x-04G means? Just want to make sure I'm getting what I think it is or at least something close. Thanks in advance.

Thanks and I agree with the sentiment. He is 14 and just finishing his second year of Bantam hockey. If I knew he had stopped growing I wouldn't mind shelling out more for a higher end skate. Going the pro stock route was not so much to get a better skate but to get a higher end skate for less $$$$.

Play it again is really hit and miss for stuff that's still in good shape. He's can squeeze a few more weeks out of his current skates so we'll hit Cyclones and the Hockey Shop and see what we can find out. Thanks.

I get your point and no need to argue but at over 6 feet and developing power if I can find something slightly used or pro stock for the same cost or cheaper than the mid/upper levels which are still 7-800 plus tax...why not? Don't get me wrong though, a pair of slightly used Supreme s190's wouldn't be so bad either. One of the other reasons I was thinking pro stock was that if a pro stock nexus D width was about the same width as a Supreme but with a little extra depth, that might be a really good fit for him. And a lot cheaper than a retail Nexus 1N.

I get most of our stuff at Cyclones in Surrey. Just looking to get a higher end skate without shelling out $1000 plus for a kid whose feet are still growing. Thought prostocks might be a possibility but without knowing what customizations they had to begin with not sure it is worth the gamble of buying without trying on first.

Thanks JR. I kind of thought that might be the case. So that would make a pro stock Nexus or Vapor D very close in width to a retail Supreme D? I guess the depth would be custom too then? Sounds like it would be a bit of a crap shoot buying sight unseen.

I am familiar with the differences in retail sizing between the Bauer lines regarding width and depth but what about the prostock skates? Just as an example is a Prostock Nexus 1N D width skate the same width and depth as a retail 1N D width which we know isn't a true D width? Also, my son's foot fits a Supreme 10.5 D width and general boot shape really well but he needs just a little more depth. Any recommendations for other skates to try? The shop didn't have the Super Tacks or any of the Tacks line in his size but I was thinking that would be a logical one to try. Any others? Thanks in advance guys.

Missed that part. Thanks. Doesn't sound like it would be terribly economical. Better for the environment though.

@Hills - sounds like it is a once and done thing. He says it will last the life of the stick and is then recyclable. I wouldn't guess that after shrinking it, there would be a way to get it back to its original form to get it on another stick. The only problem I see with it is not being able to cover the toe. My son plays a lot along the boards and the toes of his sticks tend to take a beating. Would be interesting if there is an option to cover the toe.