Slate
Blackcurrant
Watermelon
Strawberry
Orange
Banana
Apple
Emerald
Chocolate
Marble
Slate
Blackcurrant
Watermelon
Strawberry
Orange
Banana
Apple
Emerald
Chocolate
Marble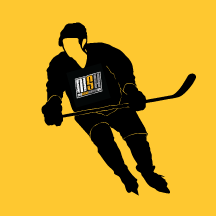 Content Count

42

Joined

Last visited

Days Won

2

Feedback

N/A
Community Reputation
16
Good
Recent Profile Visitors
The recent visitors block is disabled and is not being shown to other users.
I had the same problem, just don't lace the top up so tight.

For gloves you need 15" prostock, the off the shelf ones are smaller. I'm only 6'3" but my hands are huge. For pants get on SidelineSwap, you can get XL +2" there for shins I'm sure most 17" will work for you. Your LHS will have elbow pads that work for you. You're definitely going to be a Nexus guy.

For what it's worth I'm using Surgeon Pro Stock gloves. I'd call them a little narrow but not short in length. They're made very well, crazy flexible, protective and light. I'd highly suggest STX as a company. Note: I'm not married to them, I've already got CCM 4 roll pro stocks as their replacement

I can't speak to the E-Pro but the CCM SpeedBlade holder (the current CCM holder) is supposed to be a direct match to the Turk rivet pattern.

The if they had a tinted visor and white gloves it's would be a pretty safe bet

1

They were thinking that spooked parents who are dumb enough to buy $300 helmets will buy anything they preceive will help. Reality is neck strengthening exercises would do a lot more than this thing

I'm 6'3" Currently I'm wearing 16" CCM QLT shin guards but the liner is falling apart at the bottom (I'm pretty unimpressed with the quality) 20 years ago I wore 17" Bauer am I crazy or do you think I'd still be 17" in Bauer. All the sizng charts seem to say Bauers run smaller than CCM currently. Its worth noting my CCMs are a little on the small side.

Maryland Hockey Supply in Laurel Md has it just north of the city.

Bro you can leave the island every now and again. Not that my LI family every leaves the island either

Review continued... I hate the Speedplates I'm going back to superfeet he was right they came up to high on the sides of my feet and interfered with my foot sitting flat on the bottom of the skate. Maybe they work fine in Bauer but I wouldn't recommend them in a CCM now to sell them

I'm a medium arch and I'm looking to go more neutral in position so I think Speedplates will be a good fit.

For what it's worth those look like medium arches to me. I've use superfeet yellow hockey for years with good results but it's never been perfect. I'm going to be using Bauer Speedplates in my new CCM 50k skates (molding the system insoles Monday). I'm hoping they will out perform the Superfeet. In my regular shoes in just started wearing Superfeet Blue and they're wonderful.

I'm still running the vector pro girdle, zero desire to change.

I'll keep you in mind. Worth noting that I use my LSH (East Coast Hockey Supply) whenever possible but you can't compete with online for getting deals on last years stuff.