Slate
Blackcurrant
Watermelon
Strawberry
Orange
Banana
Apple
Emerald
Chocolate
Marble
Slate
Blackcurrant
Watermelon
Strawberry
Orange
Banana
Apple
Emerald
Chocolate
Marble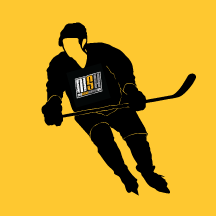 Content Count

4

Joined

Last visited

Feedback

N/A
Community Reputation
0
Neutral
Recent Profile Visitors
The recent visitors block is disabled and is not being shown to other users.
Hello, We've been on the hunt for a junior helmet for my son, who has really tested the limits of his Bauer Prodigy Youth: his head circumference is 55-56cm. We tried to keep it simple first, so just ordered the safest helmet Bauer Re-Akt 200 in size S and.... sent it back. For the relatively oval head-shape of my son, it was too tight in the front and too wide above the ears. So I started reading online reviews, and came up with a 26 helmet long list of potentials, which I then narrowed down to ovals only and remained with 14 helmets, which we tried on in the local shop. Before we left home, we expected that the adjustability of Bauer's Re-Akt 150 or CCM's FL 3DS would win the day anytime, so these were our top choices. When trying them on, however, these were the ones that my son threw off his head first, somehow not a good fit. So we went on pushed the shop assistant to try the rest of the list, and he eventually showed up with a dozen helmets! Top three based on fit: * CCM FL 40 - size S, first impressions were excellent fit, no pressure points at all, very comfortable but filled-out foam doesn't seem to give much room for ventilation. Unfortunately this one was the heaviest (770g) had the second worse safety rating of the selection (12.19) and looks created a playful 'moptop' impression, almost like a bicycle hemet. * Bauer 4500 - size S, first impressions were excellent fit, no pressure points initially but later some behind the ears. Good ventilation, relatively light (590g) and acceptable safety rating (8.83). Looks are decidedly old school 'goon' so quite convincing. But the longer my son wore it, the more obvious the pressure point became. * Bauer Re-Akt 95 - this one wasn't on our list of 14 helmets, as it was classified as 'round shaped' but the shop assistant encouraged us to try, so we did. The size S was decidedly too small (looks like all Bauer Re-Akts come small) so we went for a size M. Great comfort, with no pressure points whatsoever, and a good fit: which was a surprise, as it is supposedly for a 'round' headshape. Excellent ventilation, and one of the better safety ratings (6.29). Looks are decidedly 'bulky footballer' compared to the other two due to the extra padding, but somehow more imposing as a result. In our case, the online research was close to worthless when it came to the final choice of helmet. In fact our actual real life top 3 list wouldn't even have made the online review top 10. And our top choice wouldn't even have featured on our list at all, as we would have excluded it in the first round due to 'headshape'. Will report back on the Bauer Re-Akt 95 after a few weeks' of use.

Beware, be very careful with ASE-Hockey: I bought two pairs of original Bauer LS2 runners from the most reputable Bauer distributor in Europe, which I then sent on in their original packaging to ASE Hockey for profiling. They sent it back in a week's time (around the time the autumn lockdown started), but it turns out that one of the LS2 runners they sent was a cheap knock-off made of some soft steel. The Bauer factory markers were missing on one of the pairs, the runners even have a different look, and they started to corrode in just a few days, loosing the edge after a single skate, etc. When I questioned ASE and demanded my original runners (Eur 70) to be returned, they denied to have swapped it for a test blade (they keep already profiled blades for tryouts, as they are right next to a rink) and blamed the official Bauer distributor! These con artists at ASE think that it is reasonable to believe that an official Bauer distributor would first produce a cheap knock-off, and then put it into a perfectly sealed original (expensive to make) Bauer packaging. Or that it is reasonable for an official Bauer distributor to send one pair of cheap knock-off, and another pair of original Bauer LS2s side-by-side. Right. The nail in liar ASE's coffin was that the cheap knock-off steel was also darker on the runner side, indicating dozens of rushed sharpenings at too high temperature i.e. the fake blades were not only knock-offs, but were also in heavy use beforehand. Now I know that this lockdown is not particularly good for most businesses, and that ASE Hockey saw an opportunity to swap it out and hoped to get away. But to try to make an extra Eur 70 by stealing from their customers is certainly not the way to make the best out of this pandemic. Never do business with ASE Hockey again🤨

Great, link pls 🙂 Greetings from Luxembourg

Hi, do you have any experience with the junior sizes ie. XXS? My 10 year old son's 212mm skate (kid is 30kg) had been profiled with an adult Quad 1. The improvement was immediately noticable: more knee bend, higher top speed, more stability. Wondering if the XXS would be a better fit?