Slate
Blackcurrant
Watermelon
Strawberry
Orange
Banana
Apple
Emerald
Chocolate
Marble
Slate
Blackcurrant
Watermelon
Strawberry
Orange
Banana
Apple
Emerald
Chocolate
Marble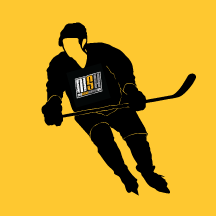 Content Count

16

Joined

Last visited

Feedback

N/A
Everything posted by sp3nny
Also being a big fan of the P30, I've found the best alternative to be the Mackinnon Pro from PSHS. It's a CCM P71 or the also discontinued Warrior Gionta. It doesn't have the same "kink" at the toe, and it has less rocker than the P30, but it plays quite similar.

The new AS-V Pro has a crazy amount of room inside. I have both AS-V Pro in 7.5 Reg and 100k Pro's in 8 Wide. AS-V is slightly bigger all around, including more space on top of the foot. I have never fit a regular width skate, let alone a 7.5. My big toe barely brushes the end of the boot in both. If space is what you need, I'd give them a try. They are VERY stiff which could pose a problem, but that is a different battle.

Agreed to an extent. If I stopped utilizing my edges, i wouldnt get the pain. I'm not dealing with the issue of being a "bender" if that is what you are getting at. The shorter boot cut allows for more range of motion, but you lose a lot of ankle stability as there is less contact area between skate and ankle. I think your solution of rolling the edge out would only make the issue worse, as there would be more room for movement. As an example, in a 10-2, or mowhawk, having the taller boot distributes the "weight" of the pressure over a larger area. Being a fairly advanced skater, I utilize techniques like this very often, and for me, the AS-V just doesn't work for that. I think if you have a larger ankle, this could be less of an issue. Later in the week, I will take some comparison pictures of the boot cut. The AS-V looks atleast 2cm shorter, and then is an angular cut, which for me pushes the pressure to the top of the cut next to the tongue when skating. I went back to back between the two skates tonight for 2.5 hrs, and the difference was night and day. Both skates fit me great, and nearly identical other than the padding and the cut. Maybe it's just my skating style, but its fairly obvious what the issue is for me.

While I know what you mean, I feel this is definitely a boot issue. I heat molded these with a full wrap ie. True method to bring jt closer to my ankle, which did help, but didn't resolve the issue. Comparing my 100k's to AS-V, the AS-V is actually a shorter boot, by a decent amount, which I think is the issue. On a related note, put the 100k's through their paces tonight, and they were fantastic! Not one bit of the same digging problem, and the fit of 100k Wide vs AS-V regular is very, very similar for me. The only difference I can rly pinpoint is less ankle padding in the AS-V, and a shorter boot cut.

Just finished a heat mold on the 100k's. It's definitely the maleolar bone that I'm getting discomfort in, but I can immediately tell the taller boot cut of the 100k is much more comfortable than the AS-V around my ankle. Break in and perhaps punching will probably being some relief to the maleolar pressure of the 100k, but I don't think anything will help the digging on the AS-V Pro unfortunately other than some sort of sleeve or other means to bridge the gap between boot and ankle. I think the AS-V just has a bit too much depth around the ankle for me. 100k feels tight but firm and I lose some of the "sloppy" feeling from the AS-V. Appreciate the insight. I play tmrw evening, so think I'm gonna get the 100k's profiled up today and give 'em a whirl. I have 100k in 8 W and AS-V in 7.5 reg. Feel throughout the foot is just slightly tighter on the 100k, but not overly so. The AS-V feels better just sitting in, but once the movement of skating gets involved, they feel a little loose, and that coupled with the stiffness is causing the issue. I think the 100k's will get rid of that feeling. I know what you mean about the toe cap, but it doesn't bother me too much thankfully.

I've heat molded the AS-V's, and they are good to go. How much room can punching provide? I'm willing to try and punch the 100K's, I just don't want to waste my time on them if they aren't the fit. Maybe I will try and do a heat mold on them today and see if I get any relief on the ankles. I'll check out these sleeves as that might be exactly what I need and solve the issues with the AS-V. I haven't shopped for skates in the last couple years, so learning all the changes in boot and fit combined with blade profiling and runner size has been an adjustment.

I personally wouldn't describe it as chaffing, as it's more causing a "bone bruise" than a "wear spot". It's almost all on the outside upper edges of the boot. Mine is worse on my left than right foot, but is happening on both sides. The AS-V Pro have a lower cut than the FT4 and 100k's, so I thought that may be the issue. Trying 100k's on today, they are much tighter around the ankle which is causing a more "chaffing" feeling directly on my inner and outer ankle balls. It's too bad, as the ASV Pro fit my foot near perfectly other than the top part of the boot.

Managed to get a hold of some 100k Pro in 8W today. Mid and forefoot feel fairly similar, with Ribcor having slightly less volume. Ankle area has much less room in the 100k Pro, which is what I wanted, but its actually too tight on the ankle bones which is unfortunate. Not sure if I should try punching the 100k's or just live with the AS-V's. They fit super well, just the top of the boot is loose around my ankle and causing the issue.

I physically bought in-store, so i just picked the steel I wanted. However, when I was looking online, every Canadian retailer I looked at did make you pick a steel before adding to cart, so I agree with you there. It will be interesting to see what affect this has on the 90 day guarantee. I haven't been able to find any info yet, but will likely be going through the process soon.

Makes sense, just a bit of an annoyance. I'm doing almost the opposite, and going to 100k Pro from AS-V Pro potentially. I had to buy steel for my AS-V as I was coming from Bauer, but now the Ribcor will also come with steel, so I'll have the extra set. I would just keep the bought set as a backup, but the AS-V fit big, so I was able to size down compared to 100k Pro, and runner is different 263 vs 271. Just a weird situation is all.

I'm guessing the same. Just with the way CCM is selling skates, it raises the question. It's an interesting situation. Unless you already have steel for the XS holder, you'll be buying steel as well, and may get stuck with it.

I wasn't forced to buy steel, but I did buy new Blacksteel at the retailer as well to go with my AS-V Pro's. My thinking is, if I were to return the skates, what happens to the steel? Do I get stuck with it as it's not technically part of the skate now? Or do they take both items back? Since CCM owns STEP now, perhaps they take both items back?

I guess I should have been more clear. AS-V Pro's do not come with steel, which is what I have, and am potentially returning.

Anyone done this with the new style of skates that don't come with steel? Does the steel fall under the 90 days as well, or is the boot the only part covered? Wouldn't be terrible if you had to keep the steel as you could put it on your next pair, but what if the holder size changes if you returned a pair that was too big/small?

Exactly what I was looking for. Thank you good sir! How do you find the comparison between the two? AS-V seems to fit my foot quite nice, but doesn't seem to hug it tight. I have excellent range of motion which I like, but its almost like its on the edge of loose.

I recently upgraded to AS-V Pro's and have had a few skates and games on them. Overall, skates feel quite nice and fit is great, other than the upper ankle area, where I experience quite a bit of "digging". I believe this is caused by the stiffness of the boot not allowing me to lace the upper section tight enough, causing a gapping issue around the edge. I have tried tightening them as much as I can, but I then start to experience lace bite on the arch of the tongue. Since I am within my 90 day return window, i was thinking of ordering a set of 100K Pro to compare as they are what I was actually thinking would fit me best (couldn't find any local). My only concern is, AS-V Pro seem to have a lot of volume for the size. I am coming from a set of Supreme MX3's in an 8 EE, and I managed to fit into a 7.5 Regular in the AS-V which was quite surprising. Does anyone have experience with AS-V Pro vs 100k Pro? I am thinking to order either an 8 Wide as I've read elsewhere that the AS-V Pro seem to be a more voluminous fit comparatively to CCM's other lines. Any input or experience would be greatly appreciated. And if anyone has other ideas about the AS-V Pro ankle issue, I'm all ears to suggestions.