Slate
Blackcurrant
Watermelon
Strawberry
Orange
Banana
Apple
Emerald
Chocolate
Marble
Slate
Blackcurrant
Watermelon
Strawberry
Orange
Banana
Apple
Emerald
Chocolate
Marble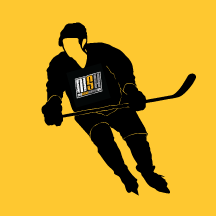 Content Count

248

Joined

Last visited

Feedback

0%
Community Reputation
0
Neutral
I was sold on murray being an idiot a while ago, but now i'm sold on him being a complete dick

I just find it ridiculous how hes only third behind toews and kane in rookie points per game, hes only .9 points per game behind toews, hes also playing with an underachieving weight while toews and kane have each other, yet like said many times he hardly plays

Murray said if he cracks the lineup he'll be staying, he played tonight and got an assist.

I guess, but I thought he sat for the buffalo game to "take notes", meaning he wasn't only sitting cause he was tired.

soooo scratched 3 games in a row, is this all due to his being late to practice or what?

David got 5 minutes tonight, I'm really starting to feel like Murray's plan is stupid.

He hasn't been sent down. His team mates speak highly of him and want him to succeed. I don't know Weight but, one guy I talk with regularly says that he wants to play with him and they really seem to read each other well. I beleive they can loan him for a junior series. With the time they are spending working with him I do not think he will be sent down. It also makes more sense to keep him up with the other rookies who will enter next year. They need to stagger the kids into the lineup to be fiscally responsible down the road. His work should pay off and become a regular shortly. Murray is all about character and teaching. He will be ready to go when he is called. I think he gets 2-3 games in a row after tonight. They are ideal match-ups for it. ya thats what I figured, wouldn't make sense to me if he was sent down, thanks for the info.

that series happened at the end of august no, that was the canada russia superseries, this is the russia vs CHL series, confusing yes. i dont really understand this unless st louis is letting him play to get some game action. I'm sure JR would've known if he was sent down which judging by his last post here he wasn't.

He won't be playing tomorow, Andy Murray wants him to watch a game before he gets into it. (don't know what that means as i'm sure hes watched a game before) and the BLues will pick and chose their games wisely with him. article at hockeybuzz

I may be completly misinformed here, but I'm pretty sure when me and my friend spoke to him at pickup last summer he told me friend (i wasnt really talking to him, but i like to say i was haha) that he went from Midget B (which is being cut from non checking midget A) to Tier 2, and told my friend he was gonna playin for lewiston and now hes in the NHL, thats just...how does that happen, 3 years after midget B the guys in the NHL, imagine how many guys who dont know how to skate he played against in an actual league. I know tis kind of post has been said 321432 times in this thread so far, but i justh had to say it

wow im surprised that didnt turn into a bigger deal, i tried watching the series to see david but i had too much stuff and didnt really care to see it, so i didint realize he didnt play in game 8, but i mean "perron benched a game for fight about wearing black tape on shin pads" would make an interesting headline if you ask me.

does anyone know any more about the brandon sutter fight or shooting the pucks at fans? or if its already been said please direct me to the page, ive tried keeping up with this thread

Totalhockey.net....guys here can tell you about them. I have not bought from them. so this DandeeDealz guy on Ebay is totalhockey.net?