Slate
Blackcurrant
Watermelon
Strawberry
Orange
Banana
Apple
Emerald
Chocolate
Marble
Slate
Blackcurrant
Watermelon
Strawberry
Orange
Banana
Apple
Emerald
Chocolate
Marble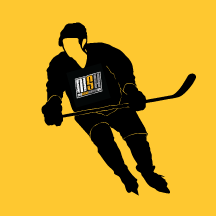 Content Count

21

Joined

Last visited

Feedback

0%
Community Reputation
2
Neutral
Recent Profile Visitors
The recent visitors block is disabled and is not being shown to other users.
When I bought my RBK/Jofa 8KPro elbows many years ago, the first thing I did was cut the cuffs off. No problems with gloves.

I have a large Bauer 7500 cage that I've used on my large Reakt 75 helmet and also a CCM 710 I was trying out. The cage worked fine with both helmets.

I'm also trying to keep my hips safe, and have found that using figure skater "kidney bean" shaped 1/2 inch thick foam crash pads are the best. I wear them under my un-padded Reebok stretch shorts. They stay in place and work very well.

I have a pair of those Jofa Gretzky pads with the one piece shoulder caps. Those caps are the best I've used, and currently have them attached to a pair of Reebok 10K shoulders. You can't get better light weight, protective and mobile shoulder pads.

I changed from Superfeet Carbon to Speedplates and it only took a couple of skates to adjust. Speedplates are the best!

I just got rid of a pair of X900's, they were made very poorly and have basically no protection to block shots. The plastic shell would actually twist on my leg. My knee would stay in the pocket, but the shell would twist about an inch to the center just above my skate. No structural strength. I got a pair of the CCM Ultra Tacks..it's a great pad and seems to be the next generation of the Reebok 20K

honkeymonkey.com currently has several pair on line, mine are the UCLX. They should ship to Germany.

I bought a pair CCM Pro Stock Crazy Light pants several months ago from Hockey Monkey. I've tried everything else I could find, and the Pro Stock Crazy Lights at the best pants for tail bone protection out there!

I started using SpeedPlates 3 month ago and noticed a lot of lower back pain and I'm now having pain on the bottom of my heel. I have very high arches and after baking, the stiff/hard sides of the SpeedPlates around the heel are at a 45 sharp degree angle. It looks like this is pressing into the sides of my heel and causing the pain. The SpeedPlates are my favorite insoles, but they seem to be causing the pain on the bottom of my heel pad.