Slate
Blackcurrant
Watermelon
Strawberry
Orange
Banana
Apple
Emerald
Chocolate
Marble
Slate
Blackcurrant
Watermelon
Strawberry
Orange
Banana
Apple
Emerald
Chocolate
Marble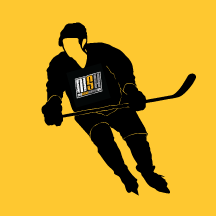 Content Count

190

Joined

Last visited

Days Won

2

Feedback

N/A
Community Reputation
35
Good
Recent Profile Visitors
The recent visitors block is disabled and is not being shown to other users.
I was getting them from Monkey on clearance...they may have discontinued. I didn't think about that.

I went from the FT1 to the 2SPro after also trying the AS1'S. Left the FT1 cuz the forearm protection was lacking, but they were very comfortable. Liked the AS1 but one major flaw...my elbow didn't sit deeply enough in the pocket (yes...the correct size) and my inner joint was exposed...a shot or slash would have been disastrous. The 2S Pro is perfect for me. Sounds like you would like the FT1's or Warrior equivalent. Just be aware that a big whack on the forearm is gonna hurt (with the FT1)...unlike the other two.

I wear Warrior long sleeved base. It has rubberized material on the sleeves. My elbows stay put.

No issues with that myself. I also have a pair of Adrenaline Powerfoot cushions in there... they're comfortable for me. I'm a size 11 shoe (hikers and running) and wear a 7.5 D skate. These feel perfect to me. As I mentioned, I use 2x Pros as well...those were a tiny bit snug in the forefoot, but the heat gun took care of that. The awesome thing is that there are so many choices...you don't have to skate in something that doesn't feel right...even without custom skates. I had a pair of '78 Super all Tacks through my college career. There was a bump-out in the toe cap of my right skate...I just skated through it (lots of teammates had similar issues) . My right big toe is permanently misshapen from that. Nobody has to go through that anymore! Find your wheels Bro and don't look back

Yeah...I think I already knew that

I wonder how much effort it would be to cut a Reakt titanium and attach a visor in the middle. That's all I really need. I'm not wanting my lid to feel like a bowling ball...I just want something that will keep a deflection or errant stick from sending me to the ER.

Good intel! My only issue...the top of the boot. The silicone sleeve does mitigate this but if the AS3 has that comfort...they're gonna be my next skate. The AS1 feels like part of my body with regard to fit.

I do have a Re-akt titanium...maybe I just need to suck it up and use it. I'm so used to a half-shield...ugh. In college I also used the Pro-tec...that was the late 70's-early 80's. That sucker is long gone!

Thanks guys. That MK5-X looks appealing.

Currently using a half-shield. Looking at going to a full-face after a couple of close calls. Ronin looks attractive...not sure whether the wire or polycarbonate lower is a a better option. I'm looking for best visibility and least front-heavy. Also the wire is available in white, black, and silver...not sure which is least obtrusive. Any reason anyone prefers one over another is helpful. Also if you prefer Bauer or another brand...let's hear about it. Thanks all!

Weird one for you... I really like the laces that came with my AS1's...can you get them anywhere? I've looked...don't see anyplace that supplies them. They're the only non-waxed laces I've tried that actually stay tight. Not critical but...wouldn't mind grabbing a pair or three somewhere. If you have some (you changed yours out when you got your skates)...I'd buy 'em. I'm a 7.5, I prefer 108's. Holla if you gotz

I really dig the AS1's. I go between them and Vapor 2X Pro's, depending on how many times a week I play/coach. My only "issue" with my AS1's is the boot cuff is so stiff I need to wear a silicone ankle sleeve for them to be comfortable. I'm curious as to whether this has been mitigated in the AS3...they mention "comfort" quite a few times, but marketing is marketing. Anyone have a chance to actually lace 'em up? Second game back tonight...first was 8 skaters (v 15)...tonight...6 of us

I had the surgery 6/13/18...walking with walker that day...stayed overnight cuz I had both at the same time. PT started the day after I came home. I hit PT like I was trying out for the Olympics because I knew that would be the key to how far back I could make it. Three weeks later walking without assistance. September I ran for the first time. I could have started skating then, but to be honest...I was nervous about how horrible I would be. That was just silly. As my school year ended...I started skating again, so...May 2019. I had to re-learn everything, but it was worth every ounce of sweat. Now I'm playing on two teams, have AAA invitations, get banged around and get up, and I'm coaching at two rinks. I hadn't skated for about 15 years and for the last five I couldn't walk, sleep, or stand...now 6x week at the rink. This has been life-changing gift! I thought I was too far gone to even think about a normal life. Anyone considering doing it...I am more than happy to talk to you!

These are pretty much top of the line. I have two replacement hips...I don't skimp on pants

I have two pairs of QRL's from Pro Stock, and I feel that they are really solid. I also use CCM HP45's, and I find them to be comparable. They each have strengths in different areas (hips-CCM...tail-Warrior), but they can be offset with a padded compression layer. They might be perfect acceptable for you as is. I know that doesn't specifically address the models you mentioned, but hopefully it helps in some way.