Slate
Blackcurrant
Watermelon
Strawberry
Orange
Banana
Apple
Emerald
Chocolate
Marble
Slate
Blackcurrant
Watermelon
Strawberry
Orange
Banana
Apple
Emerald
Chocolate
Marble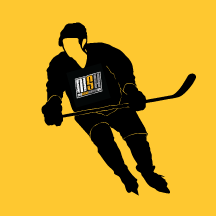 Content Count

17

Joined

Last visited

Feedback

0%
Community Reputation
0
Neutral
Recent Profile Visitors
The recent visitors block is disabled and is not being shown to other users.
excellent - thanks for the help.

just wondering if anyone can help me identify the flex of a true ax9 pro stock stick thanks

Can someone explain why there are a lot of pro stock stocks for players that don't use that brand of stick? for instance there are tons of True AX9 Auston Matthews out there and also some STX. I don't really understand how these come to exist in any significant quantities other than they are just a clever marketing approach to move some additional volume by stamping the name ? Maybe equipment deals that didn't materialize?? just curious more than anything:)

thanks to both of you for your help. i'm optimistic now with a couple of options to try out:)

i know there are several threads on topics surrounding ankle pain, but i haven't found anything describing what i'm experiencing. background: went to my LHS and was 3D fitted for bauer supreme skates, size 10 D (was on cusp of 10.5 D, but went a bit smaller and fit fine). they are an SMU line but basically the S29 with the tongue and liner of 2S and the outsole of the 2S Pro. i had them baked and profiled, first skate they were killing my inside ankles on both feet, a bit more my left which is my 'weaker' leg. i have now skated on about 5 or 6 times, had another bake, more playing with lacing. still getting pain on inside ankles, when loosely tied top 2 eyelets i'd say its still like a 5/10 pain. especially noticeable stopping/starting, aggressive turns "discovery": so after all of this which i thought was just the breaking in pain routine, i can pinpoint whats happening. although when my feet are on land, my inside ankle is perfectly inside the pocket in the liner, when skating, i guess with a bit of bending, my ankle is rubbing against the hard part of the skate beyond where the padding ends. in other words, especially on the left skate the impression of my ankle is about 90% in padding and then overlapping just the hard material getting close to the eyelet. looking for help. - i've just picked up the gel ankle pads to help keep the inside ankle away from the hard material inside the skate. i've also ordered stable 26 socks. i talked to the store about punching out but they weren't too comfortable doing that yet based on proxmity to the eyelet. i don't know if by definition this is not a good heel lock. i guess it is, but is there anything i should be doing differently??? thx - play beer league B ish level, 6'2" 180lbs came from vapor x:60 11EE that i had for 9 years that served me well but kind of falling apart at this point. play 2x per week.

new (kind of) to forum...been away for awhile Helmet: CCM V08 + Bauer HDO Pro Straight Shoulders: Warrior AX1 Elbows: Easton Mako Gloves: Bauer X:60, Bauer Pro 4 Roll Pants: Bauer One95 Shins: Easton Mako Skates: Bauer Vapor X:60 Sticks: Sherwood N12 P26 & P09

Finished our C division 0-25-1 in the regular season. Played the first place team in game 1 of the playoffs and we won 5-2.. To make it even sweeter, the team we beat had only lost the opening game in the regular season, and was something like 21-4-1 Just goes to show you, anything can happen in the playoffs!

Helmet: CCM V08 w/oakley straight half visor Shoulder: Vapor X60 Eblow: Vapor X60 Pants: Bauer One95 Shin pads: Vapor XXV Skates: Older Easton Z-Airs Gloves: Older Easton Z-Airs Sticks: S17 Grip Drury, Synergy SL Grip Iginla ...saving up $ for some new skates...