Slate
Blackcurrant
Watermelon
Strawberry
Orange
Banana
Apple
Emerald
Chocolate
Marble
Slate
Blackcurrant
Watermelon
Strawberry
Orange
Banana
Apple
Emerald
Chocolate
Marble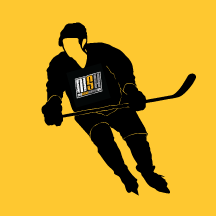 Content Count

1288

Joined

Last visited

Feedback

0%
Community Reputation
0
Neutral
Profile Information
Location
Interests

Hockey, Workin on my ride, Girls, Cars, Eating
Recent Profile Visitors
The recent visitors block is disabled and is not being shown to other users.
Good to see another E30 owner.

89' BMW 325is, modded, summer driver that I am in the process of turning into a track car. 00' Chevy Blazer. Daily driver/Winter car

Nice Edge, Those are some sexy mitts you got there.

Some of my twigs, and my new bucket

Yes... :D and bad decision. I'm weak glove side, strong blocker side and 5 hole! I think we need JR to organize a ModSquad members game somewhere in Michigan so we call all get together and try it out. Must be a rink somewhere close to his new store... JR? Yeah...we can get a few people...let's get a head count... You could count me in. :D

I know its an old topic, but I figured it was better then starting another topic like this. I cut my Si-Core grip where it was recommended to be cut for tapered blades. I'm pretty sure I cut it in the right spot, but at the moment I don't have a tapered blade to try it out. So I was thinking of just going and buying one. Heres my question, Its a senior shaft, so do I buy an intermediate tapered blade or a senior tapered blade? I'm guessing senior, I just want to be sure.

Mack, Who's curve is on that Synery all the way on the left?

Thats pretty cool. I used to do the same thing a while back. Whenever I'd get on a different team, I just retape them to the team colors. He he.

Those Vapor VX's are sweet looking!

I also asked him that in an older thread. This is what he said:

I'm just wondering because I am getting a new helmet this summer, and I was thinking about the 8k. What cage did you put on yours?

I diddn't think the 8Ks came with a cage, Did you put that cage on?

Holy Shit shorthanded.. excuse my language but its needed for this post! :o That wall of shame is AMAZING ! WOW ! Im in shock :o He even keeps them organized. Its Beautiful...................................

Ahhh Mik 3 you beat me to it. Zetterberg still uses those old Easton gloves, Pro Shock Zeros or something like that. (by the way does anyone know if I could find those anywhere?)

Or you could just use it for about 3 games, Im sure it will flake off by then..........