Slate
Blackcurrant
Watermelon
Strawberry
Orange
Banana
Apple
Emerald
Chocolate
Marble
Slate
Blackcurrant
Watermelon
Strawberry
Orange
Banana
Apple
Emerald
Chocolate
Marble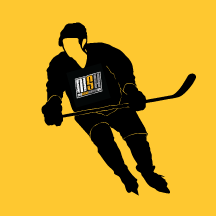 Content Count

15

Joined

Last visited

Feedback

N/A
Community Reputation
1
Neutral
Recent Profile Visitors
The recent visitors block is disabled and is not being shown to other users.
Cool. I will try to do that. Neat.

A follow up. *I* was dumb enough to fall for this web site. Always looking for a deal. Sometimes, most times it works out, but not always. "Bought" a pair of CCM Tacks 3052s. Didn't hear anything after a few weeks, I emailed asking for a status, nothing. A few weeks later, asked for a status, or give me a refund. Nothing. Filed a case with PayPal. Took a while, but just got my money back. 2.5 months total or so. I'll try to enter them into https://www.resellerratings.com/ just to warn others too. But this thread should help too. When this "new normal" becomes the "old normal, bye, see ya, adios muchachos," and we're enough back to true normal, I'll just hit up the local place, get sized and go from there. Gosh darn it, but I miss playing.

https://bestcheaphockeygear.com/ They have some good prices, but almost seems like too good to be true too. Anyone ever buy from them? Good experience? Bad experience?

That is the best answer, thanks. Just that I have a line on an older new pair of 4092s at a good price, so I can't go to my LHS and try those on. But I figure since they reintroduced them, all of the xx52, xx92, and 90xx probably fit similarly.

I have a pair of older 552s that I like, and fit well. Do newer Tacks fit similarly? I'm thinking 3052s, 4092s, and 9060s price. Thanks!

I accidentally on purpose found out something else. I'm cheap, remember? So there are Superfeet, Bauer Speed Plates, etc ... I got a pair of these to try (completely different reason, actually, but plays into "skate size"): https://www.purehockey.com/product/elite-hockey-pro-hockey-skate-insoles/ I tried with with my regular Bauer Air 90s for my last game. They made my left skate too tight! My left foot is a half size to one full size bigger than my right. (I actually didn't know that before all this. But I did the tracing out of both my feet on a piece of paper, to try and get the size from "basic principles"!) Right fit perfect, anyway, I'll go back to the stock insoles for those skates. But if I use the Elite Pro insoles with the 6.5 EE One60's, might take care of the clunkiness/looseness/floppyness of those up front. One other minor interesting thing, with all those used pair I've tried at home, and the two pair I've played games in, heel lock is never a problem. Whew. Also, I tried on the One.8 pair again, but with bare feet. I realized I had only tried the right skate before, that was my too tight/hurts comment, in front of the arch, slight behind the forefoot/ball of my foot observation. Left foot? Too tight dead nuts on the widest part of the forefoot.

There is a store here that buys and sells used skates. That's where I got the 7.0 MX3s. (OK, $70 for those. They could work long term, but that was before I figured out that a 6.5 in Air 90's is still a 6.5 in Bauer in general.) They had a pair of Supreme 4000s that fit pretty good, but I couldn't tell what size they were. (Now, I know about checking the holder length, if I can find it.) The industry seemed to change the definition of "Jr". At some point, even 6.5s were Jr, because one of the pair I got was advertised as Jr! Good info about the CCM Jetspeeds. I had been more looking at Tacks, because of medium, medium, medium, but then also Ribcor, because my son wears those in a D, but his feet are on the slightly wide side, and they supposedly are more flexible than most skates. That's what the graphic says, anyway. I've been using this site *a lot* recently: http://beerleaguetips.com/article/hockey-skate-lineup-comparison/ Oh, and then @psulion22, so S160, but not 160 ... ??

I did not know about that policy, thanks!! Great info! Hee, hee, I have recently thought about an EE Vapor. And yes, I hesitate to go into a hockey store and ask for help without a real intention to buy. But maybe just being honest about the whole thing could work too.

Midfoot ... ok, if the widest part of my foot is 2/3s closer to the toes (the forefoot?), the mid foot is right behind that. That's why I thought it was odd that that's where they were the tightest. Almost like the widest part of the skate is fine for the widest part of my foot up there, but then as you go back towards the heel (but before the arch), the skate narrows much more quickly than my foot does. Kind of like this: toes - toebox forefoot (the widest part) midfoot arch heel I just looked it up, and I guess the midfoot is the arch, but where the One.8s hurt is not the arch, it's in front of the arch. More like right behind the forefoot. Hard to explain, but hopefully all that makes sense. I've never had to think about all this before, so my terminology might be a little off.

I hear you. I got spoiled though. I even remember that my original Mega Air 90s cost ~$250, that was in 1995, and that was a lot of money, but I got I think close to 15 years out of them! (I play 1 - 2 times a week. ) I realize my approach might not be for everyone, but I get to try out a bunch of different skates to zero in on what I want, in that I really have no frame of reference because my skates are so old. Later on, I could sell most of these though, and get back most of what I spent anyway. [I can afford whatever I want. But sometimes my unwillingness to spend money does cause me to maybe make not the best choices!] All this is helping, Maybe I am just being too cheap ... I am a little paranoid about spending a lot of money for the wrong skates too though.

I hear you, but in my experience, the shops I've been to to try new, do not have all the different sizes and widths and models available that I'd like to try. And I don't want to be hassled by someone who wants to sell me something that doesn't fit right, just to get them off the shelf. That's why I'm doing it this way. BTW, the last pair I got was $36 shipped. The one local store, does have one of those Bauer 3D computer model machines. That would be a last resort if I can't find something used. But I also don't want "custom" skates either.

Hey all - still new to the site, but it's great for advice. Hopefully I can get some too! Long story short: had Mega Air 90s, size 6.5D, loved them, wore them out. Micron/Canstar/Mega (?) got bought by Bauer. So I got a pair of Bauer Air 90s, 6.5D. Love them, wearing them now, about halfway through their life, I hope. But now I'm getting super nervous about what's next. I'm cheap, won't buy new (w/o a heavy discount), so I've picked up a few used pair to try and figure out what I would get now, if I did get newish. Got a pair of Supreme MX3s, size 7D though, because I wear an 8.5 - 9 in shoes. They fit pretty good, but not as good as my Air 90s. My toes didn't hit the toe of the skate, so then I tried a pair of 6.5D One.8s. Woe, the length is fine, perfect, but they are too tight around the mid foot (not the forefoot, which I thought was odd) . Afraid to to even try them on the ice, whereas I did play a game in the MX3s. So then I tried a pair of One60s in a 6.5EE. Length is again perfect, but these are a little loose at the forefoot. Ugh. Maybe if I tighten them up even more? But then my ankles hurt. I have a pair of 6.5D Nexus 7000s on the way, but I'm thinking I'll be swimming in those. I can't figure out why the One.8s don't fit right. I really like the skates, the length is perfect, but they are so tight in the midfoot, they hurt. So that means that Bauer Supremes in the same size as Mega/Bauer Air 90s are narrower. Hence trying Supreme EE, and a D in Nexus. But the EEs are too wide. Any thoughts? Thicker socks? Punch the One.8s out? Try a different pair/model of Supreme 6.5D? Ugh. CCM Tacks? (The One.8s came with "spacer" pads under the insoles. Maybe 1mm thick? I tried the 6.5EE One60s with those pads in there, thinking they might push my foot up higher in the boot to help with the width, but either my thinking is wrong, or they just didn't help enough.)

This is for youth/Jr skates, but my son has skated exclusively in Reebok skates, going on 10 years now. Sort of ... I still have all the boxes: 2k, 20k, 18k, 16k, 50k <=CCM Ribcor. Seamless transition every time. So you could try CCM's Ribcor series. I already have his next pair, even though he's only been on the 50k's for a few months: the CCM Ribcor 64k smu (or maxx).

I registered just to post here. This thread is depressing me. I started playing as an adult in he mid '90s Somehow I lucked into a pair of Mega Air 90's back then. Not knowing anything, I knew they were special. When Bauer bought Micron, I got the Bauer version right after they came out, as a backup pair. Well, I switched from the Mega's to the Bauers years ago, and now I'm getting a little freaked out about what I'll move to next. And then I see this thread, and all the comments for those skates that a lot of people put them in their top 5. Heck, why did they quit making them? I'd get a new pair now, if they were still being made.