Slate
Blackcurrant
Watermelon
Strawberry
Orange
Banana
Apple
Emerald
Chocolate
Marble
Slate
Blackcurrant
Watermelon
Strawberry
Orange
Banana
Apple
Emerald
Chocolate
Marble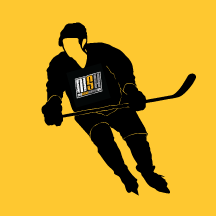 Content Count

1459

Joined

Last visited

Feedback

0%
Community Reputation
0
Neutral
No real surprise there, he's an NHL defenceman. What will be interesting is to see who gets the ice time when Finger and Van Ryn get healthy.

I don't know if he's outplayed Stempniak either though, but he's got a little chemistry with Stalberg going. And despite all the bluster, I'll believe Burke is serious about sending down veterans when I see it happen. Sucks for Tlusty to have such a bad camp, he lit it up in the A last year, I had high hopes, but he might be your classic quadruple A type player.

Tomorrow. There are rumors Bozak has jumped Kulemin on the depth charts, and may start the season with the team. Stalberg has almost certainly made it. If Bozak does make it, I don't know where they play him, I'm guessing on the wing but who knows. Mitchell has been playing a lot more wing lately, so perhaps Bozak slides in 3rd line centre.

Vesa lit up for 7 goals tonight....I didn't see any of the game, but on only 24 shots, I assume a few of those must have been bad goaltending. Toskala is going to be on a short leash I think this year, maybe not with the team, but with the fans. I can see a potential 'McCabe' like situation brewing here, if he lets in a few ugly ones to Montreal on Thursday you can bet the boo birds will be out.

Two guys that have me a bit worried are Tlusty and Kulemin, I think they've both been badly outplayed by the likes of Stralberg, Bozak, and even a guy like Stempniak. Rosehill did look really good last night, he's pretty fast and was in good defensive position several times. I actually liked him more than Orr from what I saw. You almost feel bad for Toskala giving up that terrible goal and then seeing Gustavsson come in and play like that, but I get the feeling from Toskala he's not the type of guy who's going to rise up to the occasion if he'e being pushed like that. He seems like the guy who could sulk a littlle bit.

Easier said than done to go roof on a 2 on 0 like that....any way you slice it, it's a gigantic save, especially given that it's late in the 3rd up a goal. No way in hell Toskala makes that save. Rebounds looked shaky a bit tonight, but you had to admit there was a bit of a swagger there that he just wasn't going to let in a goal anyways....haven't seen that in Toronto since the days of The Eagle. I don't think Wilson can cut Stalberg now, he's simply scored too many goals and has looked too good. I'd love to see Bozak stick as well, but he looks like he is pushed off the puck a little too easily right now. There is an open spot on the top 2 lines until Kessel comes back, and I think you gotta give that to Stalberg.

Rosehill and Orr would be awesome. I don't know if you can employ 2 pure fighters any more though, too many teams easily neutralize it by just not having any fighters...and then you've got two goons skating around with nothing to do really. And I haven't seen Rosehill play at all, but Orr is not a strong defensive player, and I can't imagine Rosehill is either. I'd rather have Bozak or Stralberg make the team, but it doesn't look like it's going to happen. Wilson made some strange comment about them having 'earned' a job, but they haven't 'stolen' one, so they're likely headed to the Marlies.

You think they can get rid of Finger with that contract of his? I'd personally love to get a 2nd round pick back for him, he really is overpaid quite severely in my opinion. I'm interested with what Wilson/Burke are going to do with the 3rd line. There has been the of-stated preference for a bottom 6 and top 6, but really the team is more along a top 9, bottom 3 making right now. I don't see a lot of real grinders/defensive specialists with some scoring upside who fit into that 3rd line role, and there aren't any real top 6 guys besides Kessel now and I guess Grabovski. All the talk has been Stajan and Grabo as the top 2 centers, so that leaves Mitchell as 3rd line centre? Is Wallin going to make the team? Now you have to find a spot for White too? That big idiot Poni is still around, Stempniak has looked good and is cashing a big paycheque, Tlusty you figure has to get a shot, Kulemin seems like he should be up there too after playing 70+ games last year. Kessel-Grabo-Hagman Blake-Stajan-Poni Stempniak-Mitchell-White Orr-Primeau-Mayers Kaberle-Komisarek Beauchemin-Schenn Finger-Exelby Still leaves Tlusty, Kulemin, Bozak, Stralberg, Wallin, Hansen all on the outside looking in. Not to mention Frogren and Van Ryn on D. Maybe you keep Van Ryn and Wallin in the press box....but the kids I think would all be better served playing for the Marlies than sitting.

You mean the Pittsburgh model of 'getting to draft two of the highest rated forward prospects in a generation and having them both pan out as well as anybody could have expected', haha? The Pens are ridiculous, they had Sid #1 overall, MAF #1 overall, Malkin #2, Stall was #2 as well I think right? And they also had Ryan Whitney who was a #5 overall. Frankly it would be a gigantic, colossal disappointment if they weren't one of the best teams in the league right now. Regarding the Leafs, I think one thing a lot of people forget about Kessel is that he's TWENTY ONE YEARS OLD. That is extraordinarily young for a player with his experience (and results) in the NHL. I find it hard to follow the logic when people argue the Leafs are trying to short cut around the 'rebuilding process' by trying to acquire the guy. As for pre-season, I'm interested to see how the defense is going to shake down. Schenn/Beauchie/Komisarek/Kabby are all 100% locks, so that leaves 2 spots among Van Ryn, White, Frogren, Exelby and Finger. I think Exelby is a near lock to get one of those spots, so it comes down to one opening...and frankly I don't see how White doesn't make this team given his contributions over the past few years. But then again, what can you do with Finger and his contract? It's a slap in the face to Fletcher (who's still kicking around) to send the guy to the AHL or even stick him in the press box. And I mean, Van Ryn is also a really good player if he can stay healthy so what do you do with him? Not to mention Frogren, who I assume is last in line more or less and is almost guaranteed to open up with the Marlies. Do they play White on the 3rd line maybe and wait for the inevitable injuries to come? It's definitely a log jam.

That's the best shootout goal I've ever seen.

I have to completely disagree, I thought it was basically perfect. The level of detail was incredible, and I could just see Snyder and everybody who worked on the movie completely obsessing over every little detail. It was just one of those movies where even if I didn't agree with how they did something, I had to at least admit that I could see their point of view, nothing felt like it was just thrown in there without any real thought. There weren't any complete 'WTF' moments that I so often run into in a movie (Dark Knight's bullet reconstruction baloney being a prime example....the entire plot of Indy IV being another) and wonder to myself, 'who ever thought THAT what a good idea?'. All that being said, I wouldn't suggest anybody see the movie if they haven't read the original...I just think there is too much information, particularly about the sense of hopelessness and chaos in the book that doesn't translate to the movie as well, but I guess that's the trade off for essentially taking the newspaper vendor out of the story...I expect he'll be in there more in the director's cut.

So not a glowing review, Mack?

hmm...well that's not encouraging news.

I had a friend go to Kevin Smith's standup/talk thing that he does here in Toronto and apparently he told the crowd that he had seen a near finished version of Watchmen and that it was amazing (although I believe he also said he is a friend of the director, but I'd still trust Kevin Smith to tell it like it is). I agree about the newest full trailer though, and I'm not really loving the promo posters that I've been seeing in the subway system here. Can't view that clip because it says copyright won't allow it to work outside the US...I'll search around see if I can find another link.

Sick goal by Zednik for sure, but it suffers a bit for me because I thought the goalie shoulda had that one. Stafford's was just rude, Van Ryn got burned badly on that one. I can't pull stuff like that off in shinny, and this guy's doing it in the NHL, unreal.